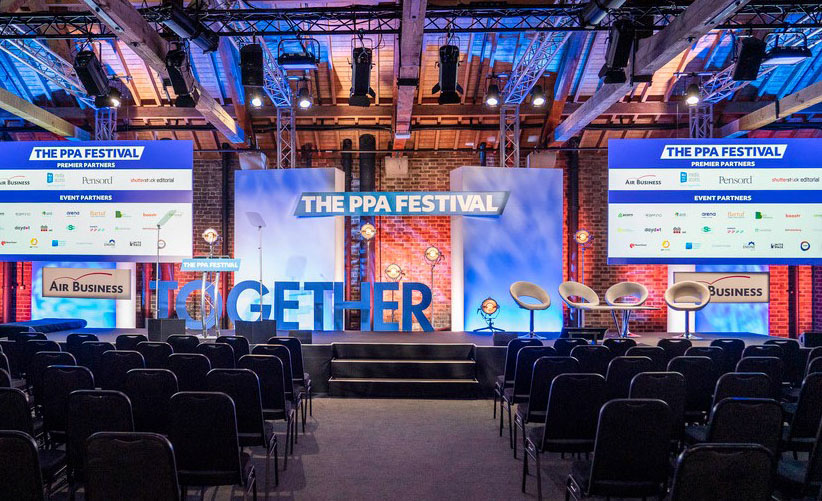 Working with our good friends at Whitespace Productions we were very pleased (and rather proud) to have supplied a complete tech, staging and set package for the 5-stream PPA Festival event held at Tobacco Dock in East London. As well as the highly specced conference venues we provided a wide range of AV equipment for exhibitors, live video relays and lighting to the milling areas along with BGM and announcement systems to cover the entire space.
The main plenary 'TOGETHER' stage was managed by the talented and steady hands of Dave Heath. John Gibson, Rich Luke, Stu Brown, Gareth Hook and Adam Jones. WhitePD provided a comprehensive package of audio reinforcement, stage & set-lighting, Projection, Staging and Bespoke backdrop. The audio system was based around D&B boxes covering the V, Y, T & E ranges. Flown V10p and V7p boxes were deployed as the main L/R system with Y10p cabinets as flown delay cabinets. A combination of both black and white E8's were used as fillers (to suit the varying colours of the walls in the space). T10's provided front fill and E6's dealt with presenter monitors. Shure Axient Digital RF systems coupled with DPA 4466 headsets gave the audio front end with Yamaha control and D&B DS10 audio network bridges doing the rest of the work.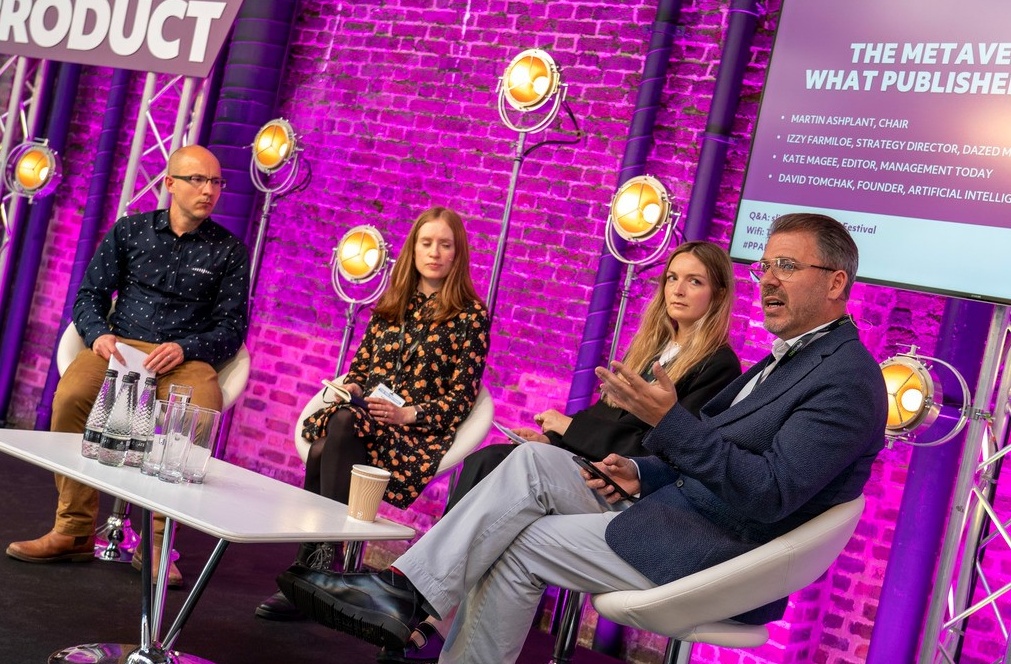 The stage lighting package was based around a variable-white LED based system that used all 4 models in the Chauvet Professional range of VW fixtures. E930vw profiles were used for specials and sponsor branding. F915VW fresnels for primary stage wash. F415VW fresnels for soft highlighting of set-pieces and P56VW Pars for presenter key-light. Although billed as a VW fixture the LED panel make-up also allows for deep saturates making them a superb conference fixture for creating dynamic and contrasting VT states. The room and set lighting package included Robe T1s, Robe Spiiders and Chroma-Q CFii Mk2 fixtures. Lighting control was taken care of by Richard Luke piloting an Avo Arena Console with redundant a data package by Luminex. Show graphics and live camera were managed using an Analog Way Ascender and delivered by Panasonic PTRZ21k projectors.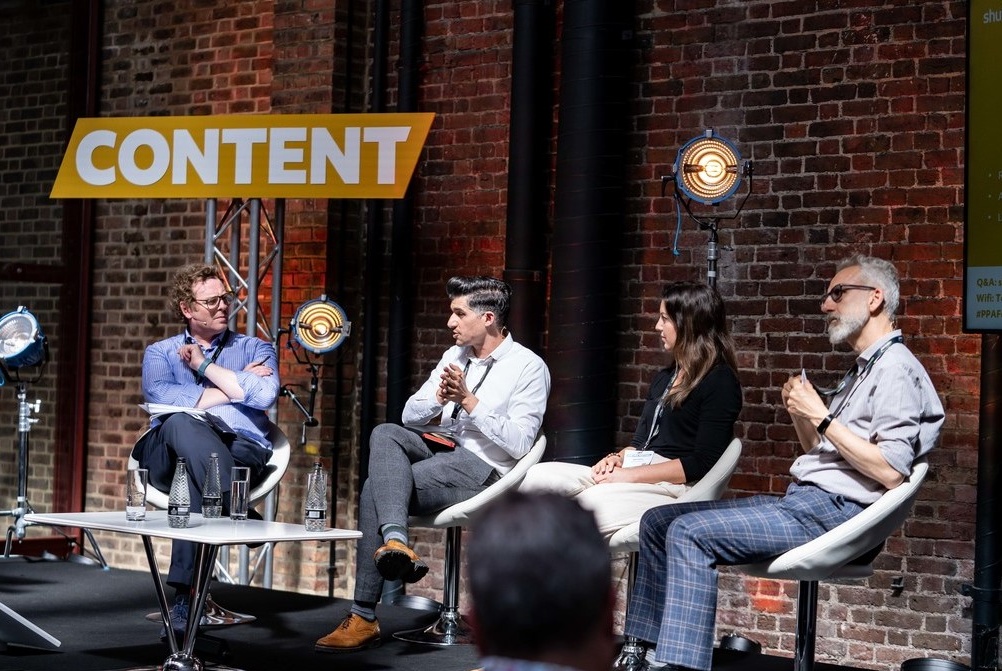 The event had 4 further streams that ran concurrently throughout the day. Each space had a full tech package with a unique package of feature lights and branding to distinguish one space from the next. The graphics element for each space was provided by a 98inch display with content switching and presenter notes controlled through the highly capable Analog Way Midra-4k range of switchers. D&B audiotechnik systems were used throughout with box choices and colours to suit each space and application ranging from the ultra-compact E5 to the ultra-capable V7p. Amplification was provided by D20's and subs were a range of B8, B6 and Y-subs to suit the aesthetics of each space. All RF in the break-out areas were taken care-of by Shure ULX-D with DPA 4066 headsets throughout.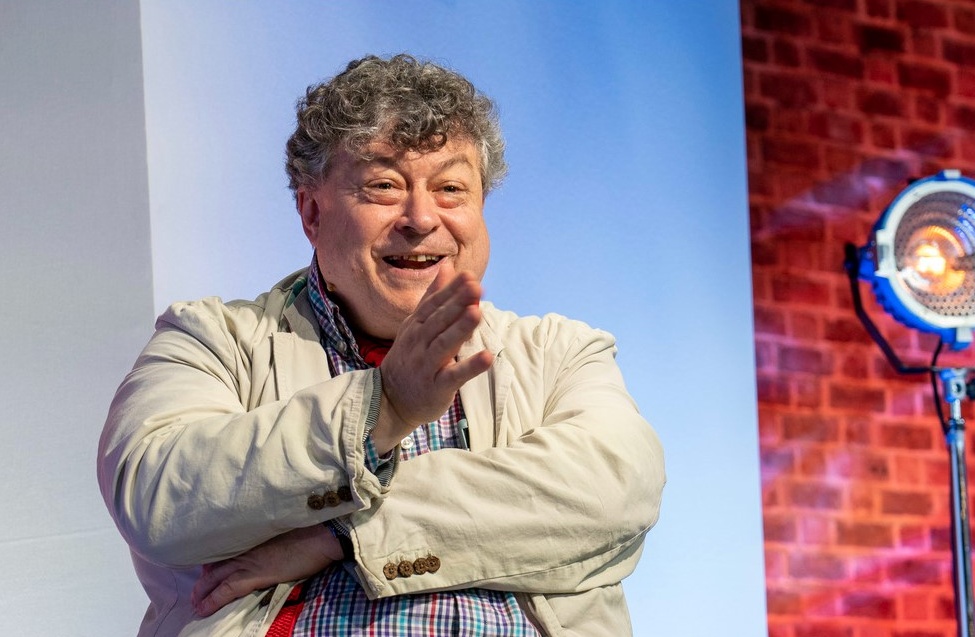 Lighting fixtures across the site were chosen both for their performance but also the ability to create unique looks as part of the set-designs. Avo control systems were deployed to program and operate the range of fixtures that included Robe One-Patt, Arri-2k-plus, Chauvet Strike Sabre, Robe Spiider and Chroma-Q Colourforce Mkii units. Generic lighting was a mixture of tungsten & LED source fixtures.