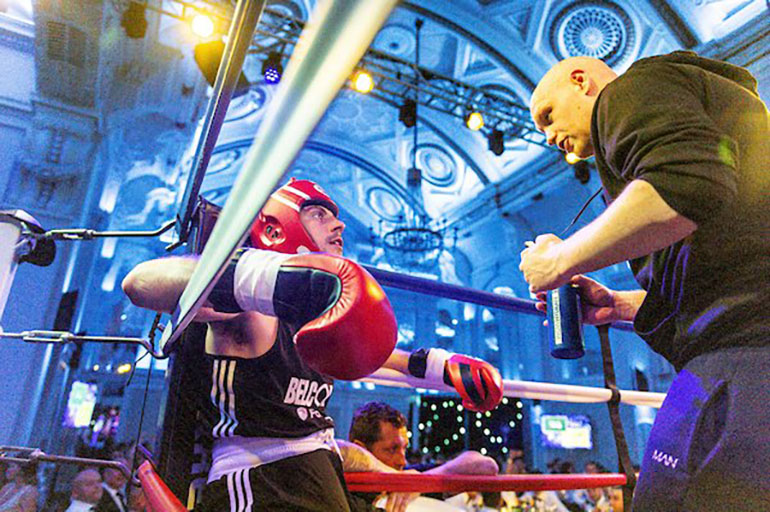 For the second year running WhitePD were contracted by Immersable events to provide a complete technical production package for the Wickers Charity Boxing match at the De Vere Connaught Rooms. Our service package included audio reinforcement, lighting & rigging services.
The event – where guests are treated to a world-class dining experience while watching the boxers go at it – is in support of The Wickers Charity, which offers young people in East London safe and positive spaces to interact and learn.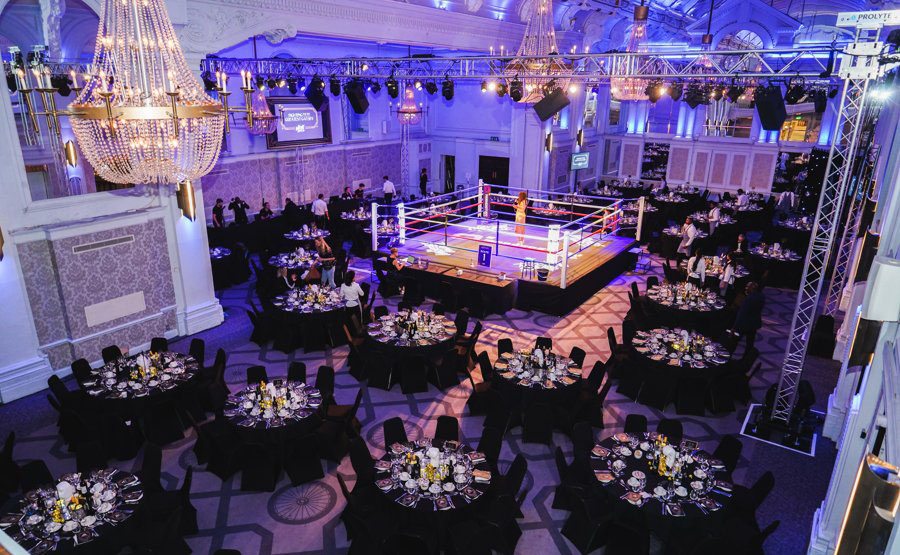 Rigging for the event, overseen by long-standing freelancer & friend of WhitePD, Dan Shelton – was based around a Prolyte MPT system. The 4-legged structure used around 60m of H40R truss to form the main grid in the roof and was built on 6m H30v legs. The self-climbing system was lifted with EXE 1000kgs motors using a Kinesys digihoist system.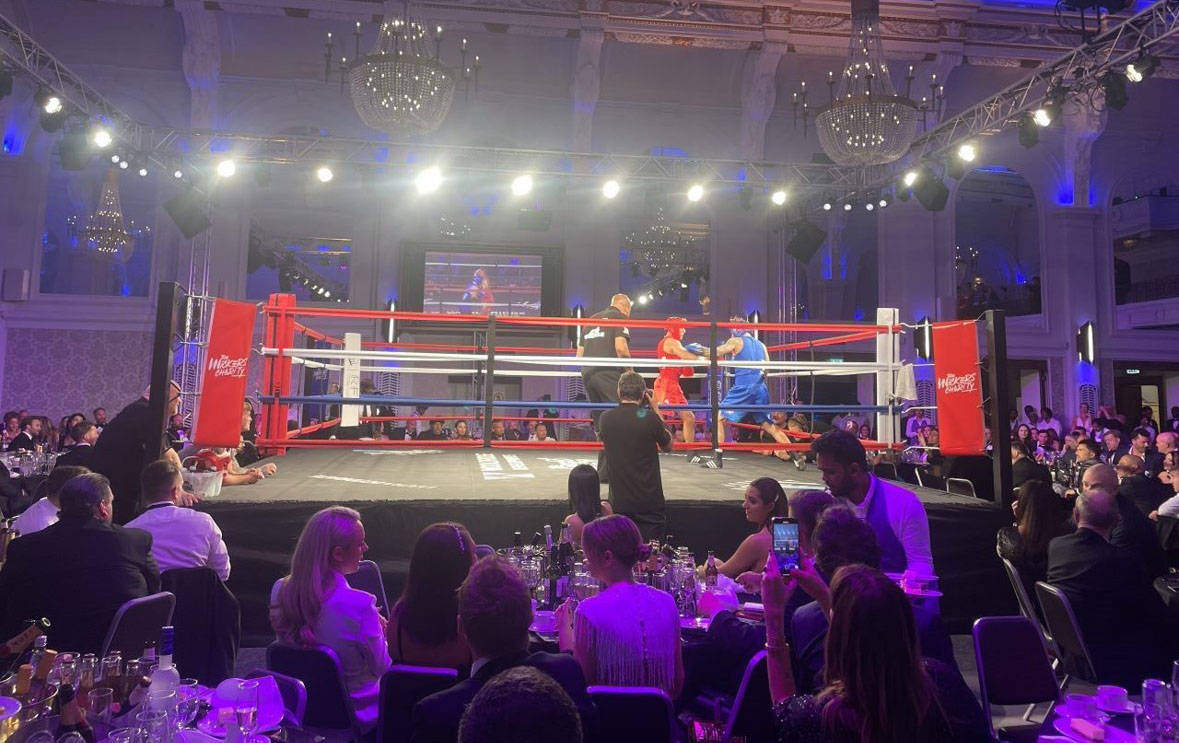 A package of 36 ETC source-4 pars were deployed to light the ring and 48 moving head fixtures from Robe – including the new LEDbeam 350 were deployed to texture the room and to add dynamic effects for the boxers' walk-in stings. In addition to the main system a truss arch was created for the boxers entrance. 12 x Chauvet Colorstrike M fixtures were used here to provide a spectacular display when the boxers were announced.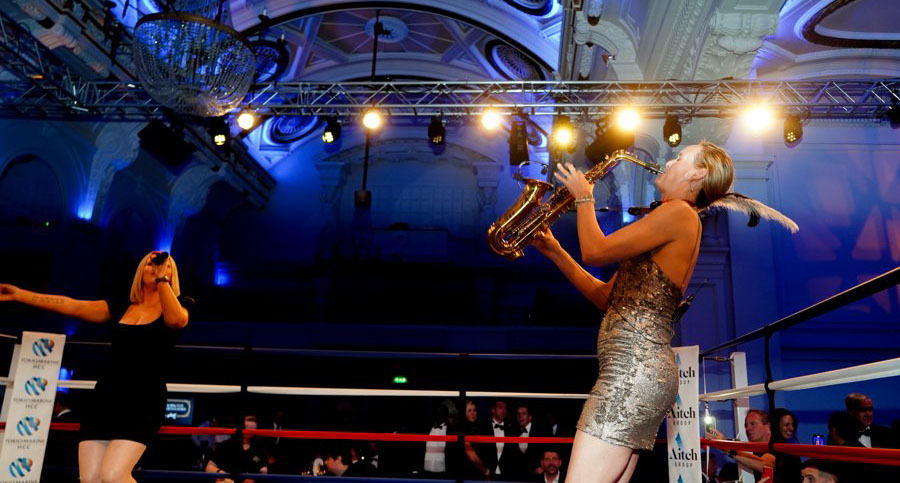 Audio for the event was headed up by Stuart McKay. d&b components were specified throughout. A flown point-source system provides the lion's share of the coverage with a mixture of V10p, V7p and Y10p to suit the different dispersion and throw requirements of the space. 8 x D&B V-Gsubs were deployed under the ring along with a wrap of T10's for front-fill. D40 amplifiers, DS10 signal distribution & Shure Axient Digital RF systems along with Yamaha QL and Rio products completed the package.
In addition to the main space there was also an after-party element to the event in a separate space. The entertainment included a DJ and 12-piece gospel choir. Further kit from the d&b, Robe and Shure range were again used here to great effect including the super-compact but very punchy CUETE moving head profile. Numerous Chauvet Colorado Q15 battens were installed as upright eye-candy to the rear of the stage.
The project was managed onsite by Jenton Hollingum and overseen from the office by Andy White.