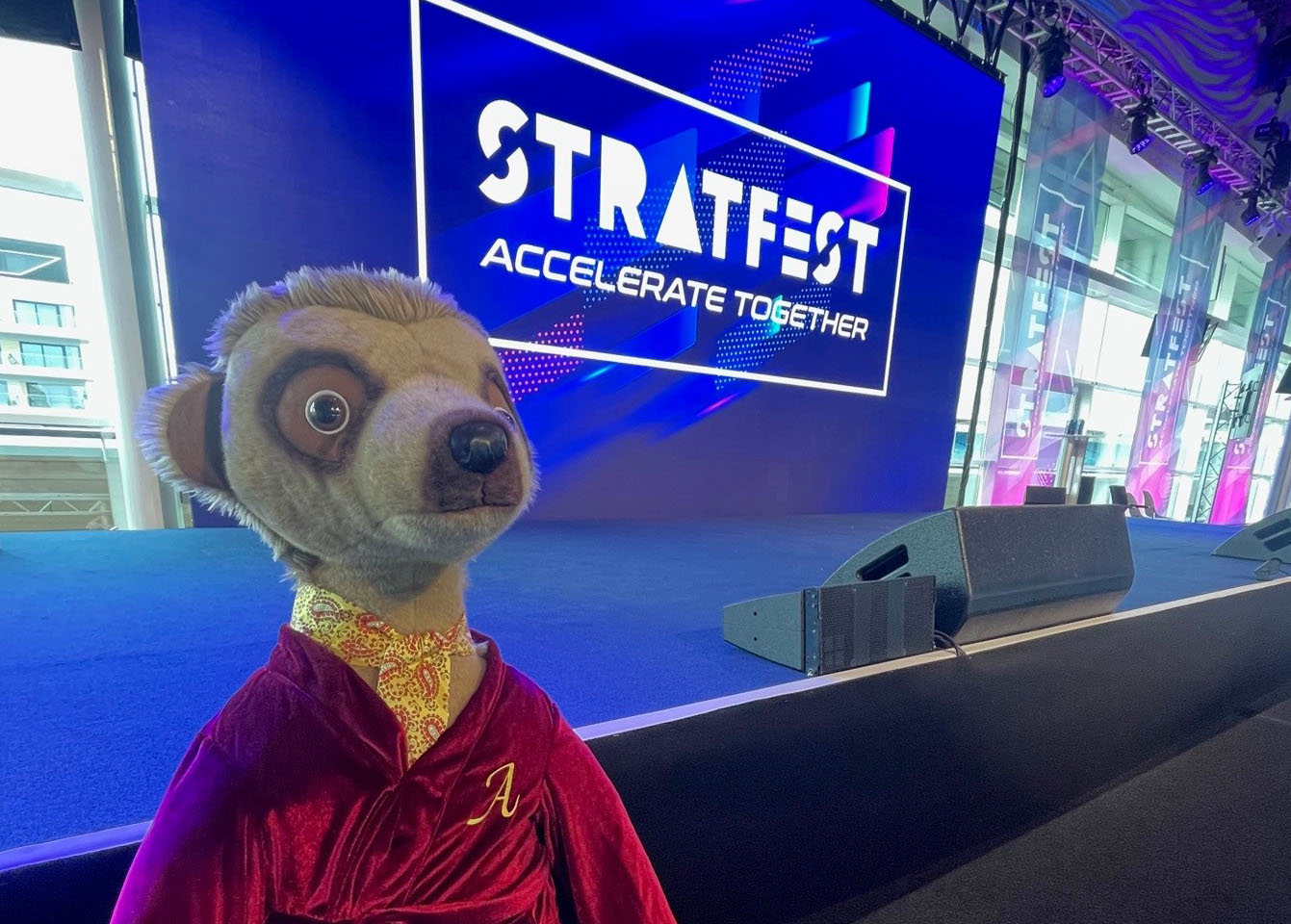 Working for our friends at Hawk Audio Visual, WhitePD were super pleased to be invited to provide a significant package of event production services for Compare The Market's 18th Birthday celebrations and conference at Silverstone. The event featured a large conference space, suite of breakout rooms, exhibition area, catering zone and an afterparty.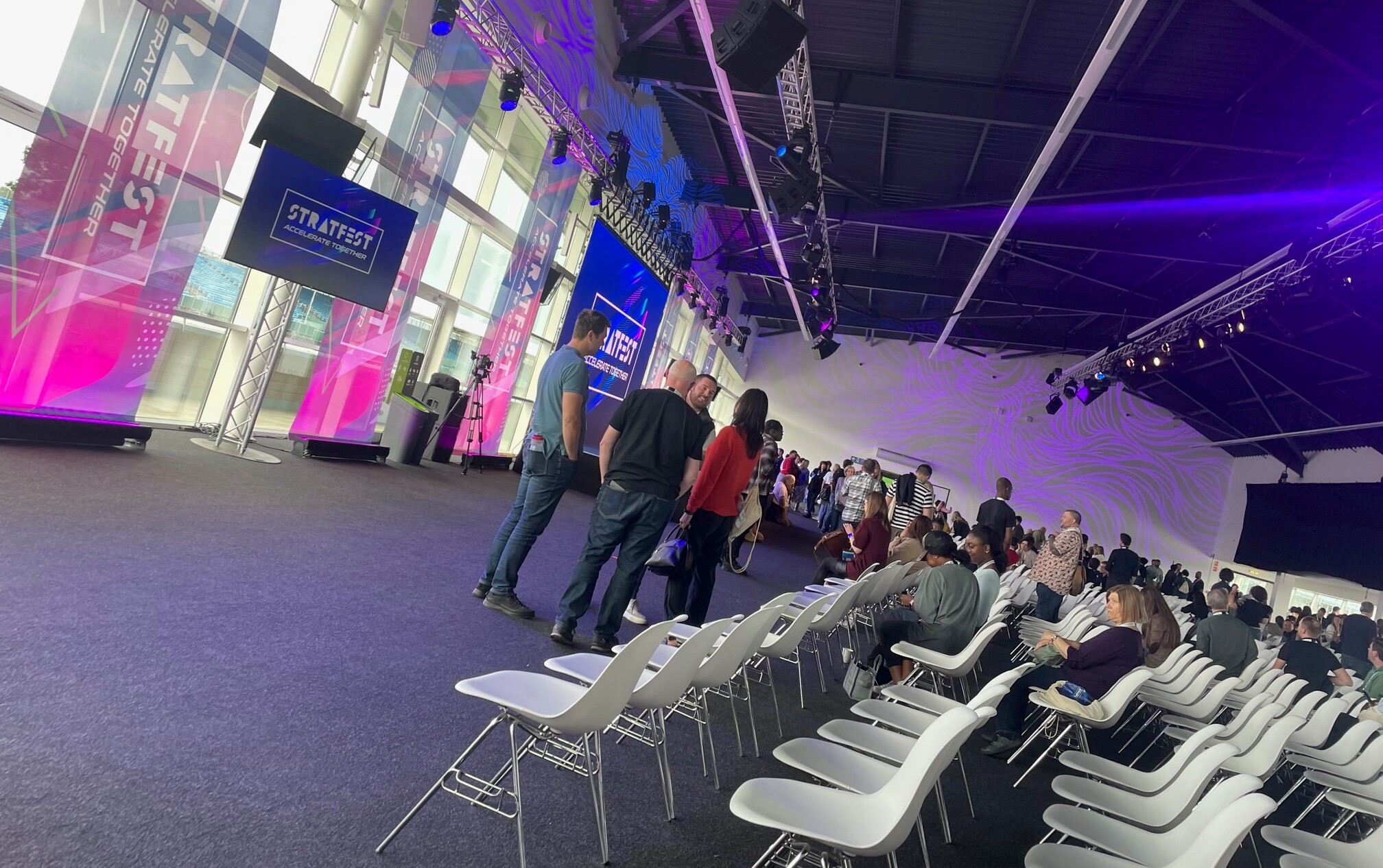 WhitePD were tasked with focusing on the main conference and afterparty elements of the job. The main conference was held in Hall 3 of the Silverstone Wing. A large, high ceilinged and perhaps acoustically challenging space. The backdrop for the event was centred around an 8m x 4m LED video wall that was flanked by a number of hanging banners. Content was managed by John Gibson utilising an Analog Way Zenith 200. Long range Theatrixx fibre systems drove both the 4k video wall & comfort monitor feeds. Lead rigger for the conference, Adam Jones, deployed a 24-way Kinesys digihoist array along with a range of EXE hoists from 250kgs to 1000kgs for the larger lifts. Prolyte trussing was installed throughout with componentry ranging from H30D to S52V.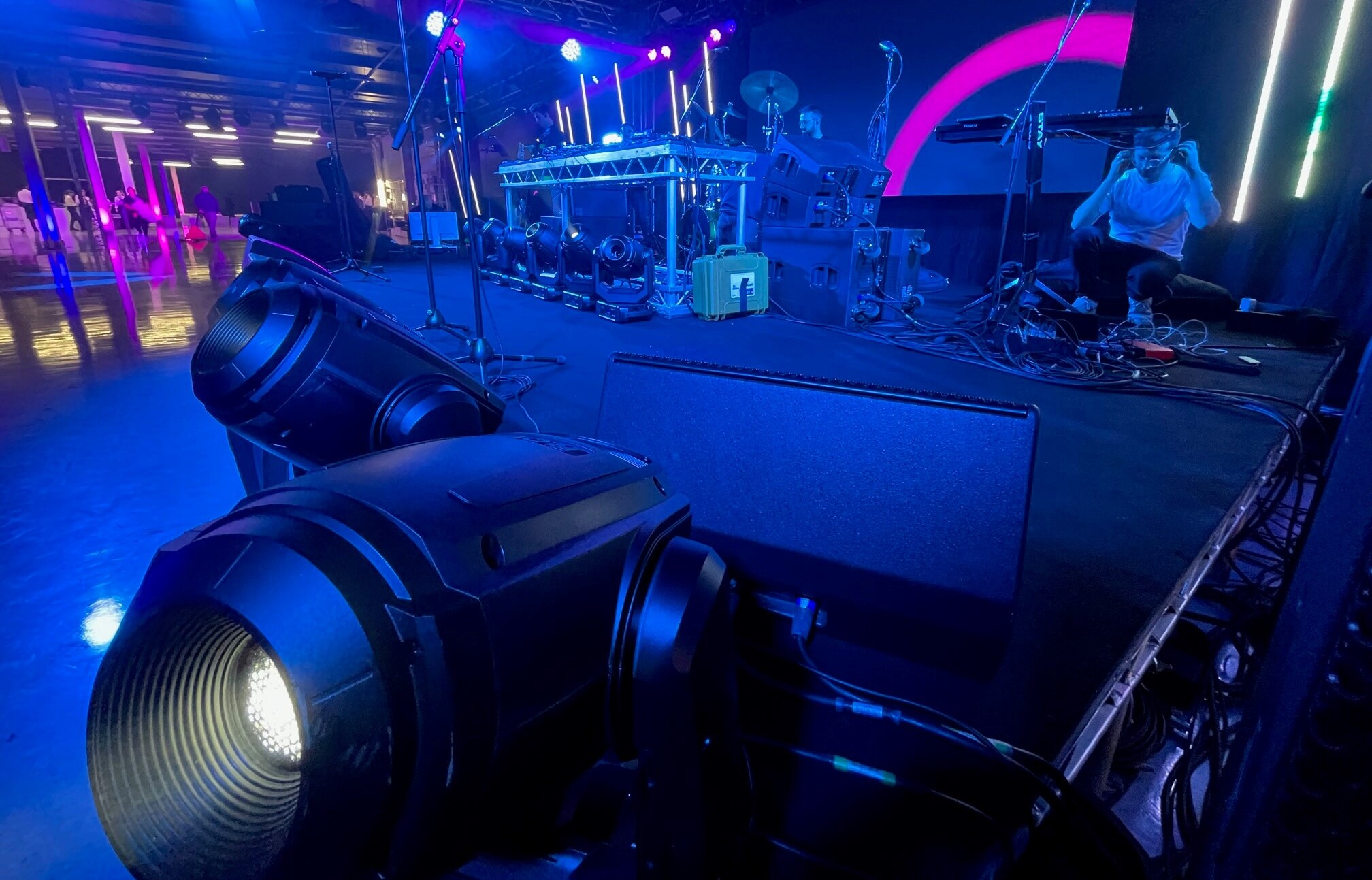 Audio system tech (and general D&B Audiotechnik whiz) Stuart McKay installed and tuned a distributed system throughout the space to provide crystal clear speech to the 800+ delegates. Multiple main hangs of Yline enclosures along with V10p and Y10P delay speakers formed the bulk of the system along with Yp outfills, T10 front fills and SL-subs for the all important video stings. Shure Axient digital mics along with a (hot off the press) Yamaha DM7C provided the front end. Lighting designer Gary Wilson employed a range of Robe fixtures to cover both the stage area and room lighting. T1's, Spiiders & LEDbeam 350's took care of the leg-work and were supplemented with Chroma-Q colorforce battens and Chauvet variable white generic fixtures for key-light.
Whist the conference was in rehearsal & show a separate team installed the afterparty down in the pit lanes. A 38m x 8m 8-leg Prolyte MPT system was installed to support the large package of lighting, LED & audio equipment required for the gig which featured entertainment from the Kensington House band and DJ Jax Jones. 3 x 3.9mm high-brightness LED screens were installed along with around 100 Chauvet Epix fixtures fed via Resolume to provide content.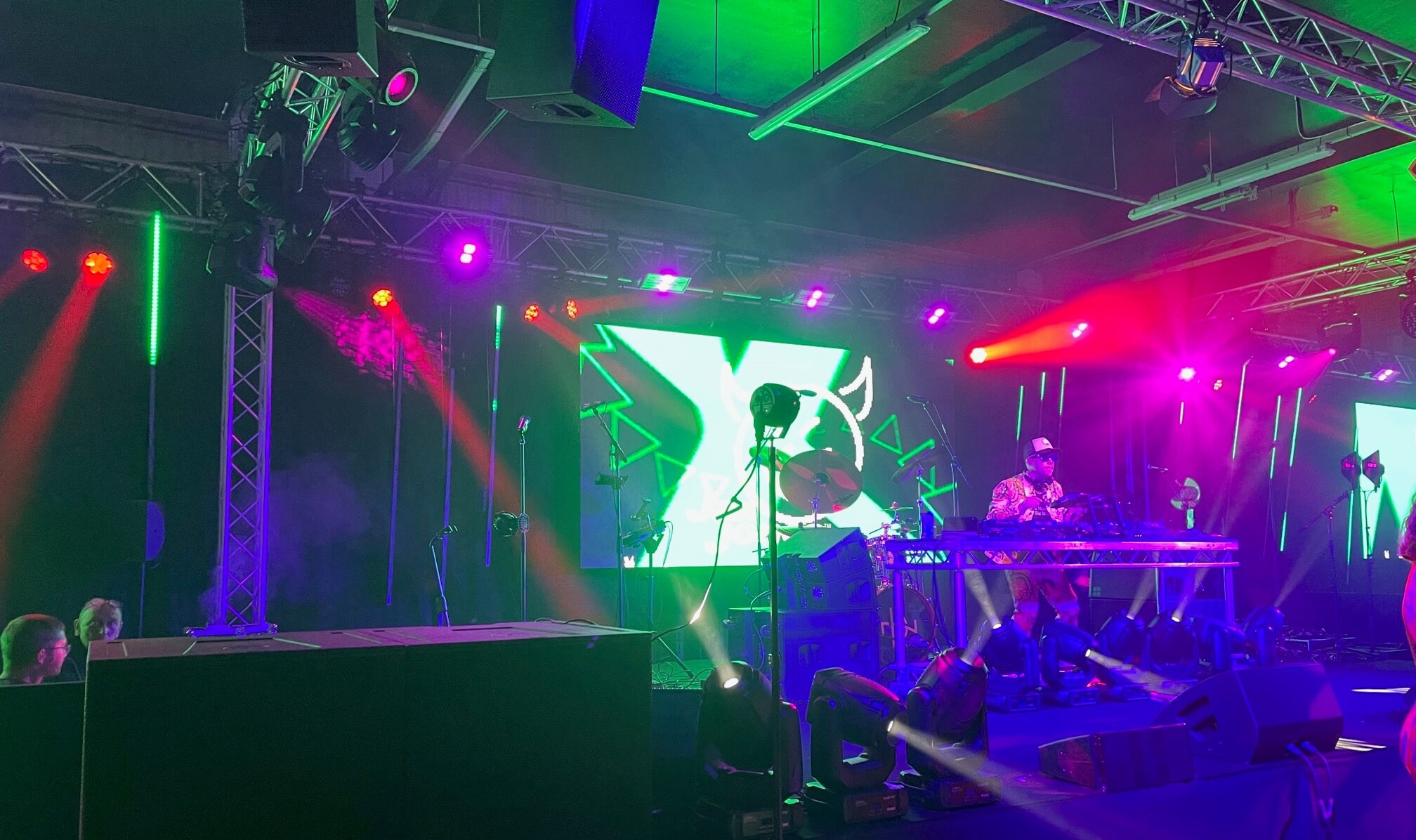 Over 100 moving head lighting fixtures were installed and included Robe Painte, Cuete, LEDbeam 350's, Spiider's and the mighty Colorstrike M from Chauvet. Ian wood piloted audio for the event and, as with the conference space, installed a distributed system of D&B audiotechnik enclosures. V7p's as mains, Y7p's as delays & fills, V-subs for oomph and a stage full of M4's – all driven by D40 amplification.