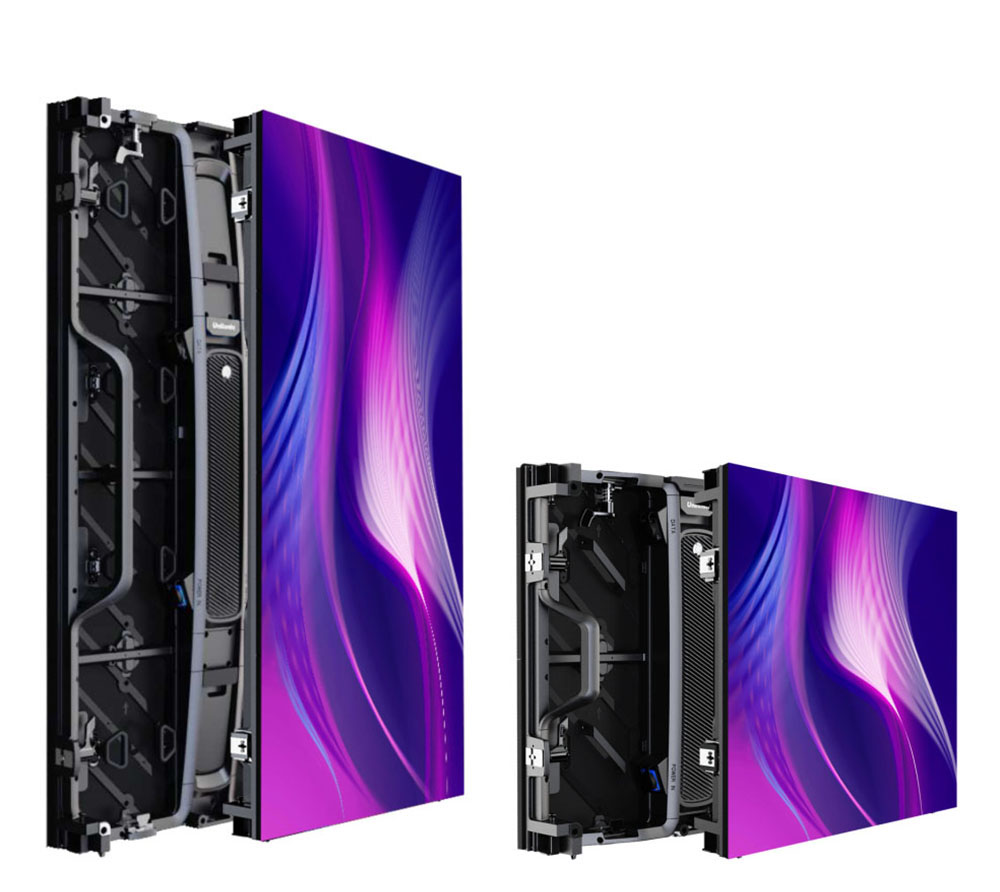 LED wall hire is becoming increasingly popular and Whitepd were pleased to recently complete the purchase of a 75 sq/m outdoor LED wall. The 3.9mm pitch Unilumin URMiii boasts an output of 3000nits and comes in both 1000mm & 500mm panel sizes. The purchase, facilitated by the lovely Matt Webster from Avitor, included a full complement of flying, ground-stack and control hardware. The fine pixel pitch of this product make it suitable for both indoor and outdoor settings with HD res screens achievable in relatively small packages.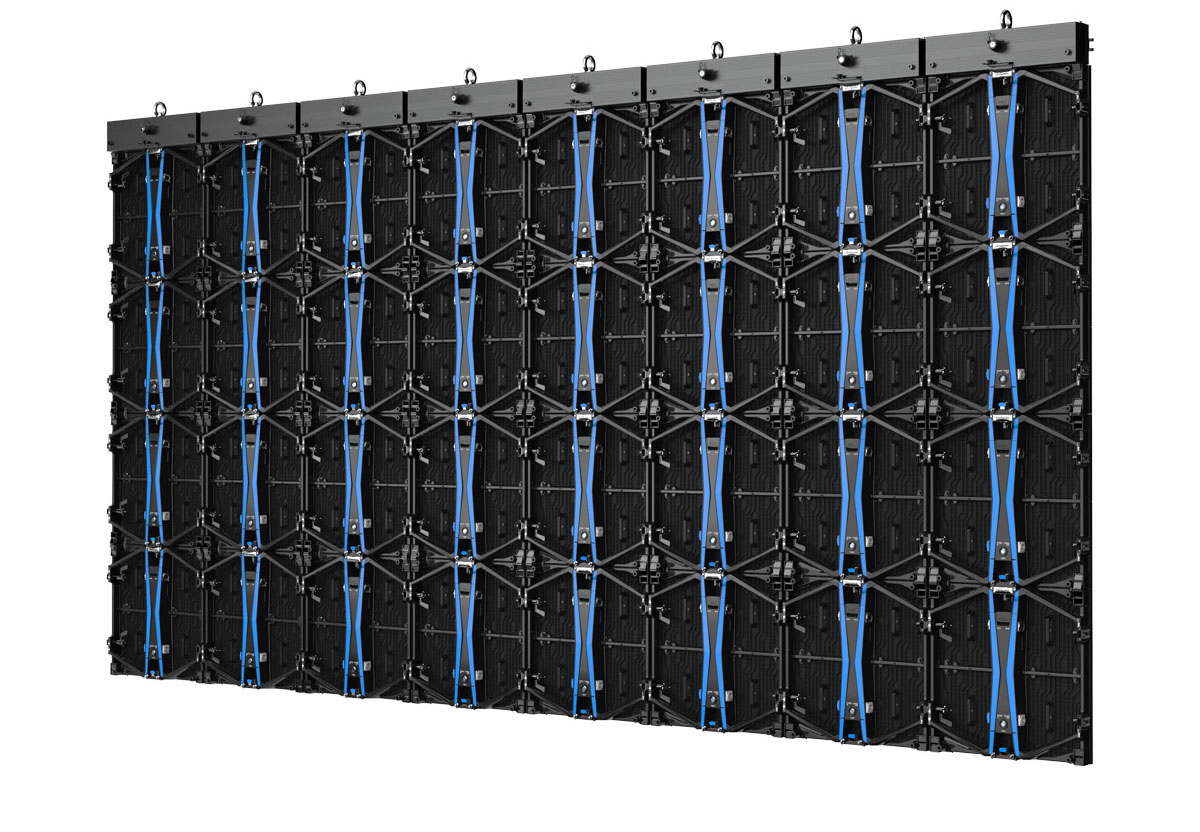 Designed for quick rigging in a wide variety of situations the URMiii features true single person installation. When flying, simply pop up the king pins and the panel will auto-lock into the panel above. Push the catch in on the panel above to double lock. The magnets on all faces help when rigging, but are sensibly not too strong that de-rigging becomes a chore!

Building curved walls is also simple and the newly designed panel allows +/- 10 degree curvature in 1.25 degree increments allowing creative installation. To further increase the creative options the panels can be offset by 50% to allow the building of stepped walls and shapes. URMiii is a robust product designed for the rental and events market. It has rather splendid 3d corner protectors that are springloaded and snap on and off with ease. Once you have released a panel from the wall on a de-rig you can very quickly pop the 4 protectors over and the corners are then projected from knocks either on their way to – or when descending into – the cases.
We hold modules in both 1000mm x 500mm frame size and the smaller 500mm square options. The larger option comes packaged in 4's and the smaller units in flightcases of 8.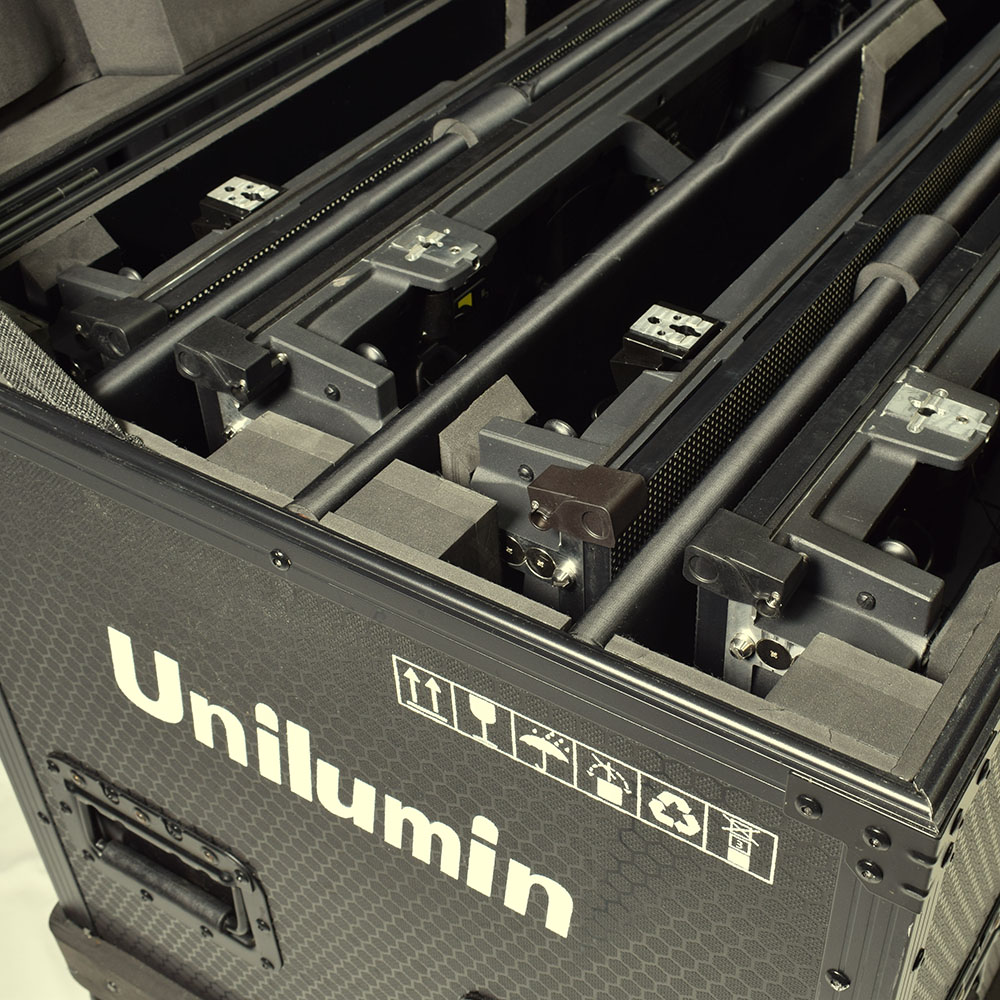 Connections are as you'd expect with mains being on a true1 connector and data on a lockable CAT5 ethercon. The URMiii is controlled via Novastars. We hold 3 different Novastar control racks in our hire stock:
– 12 way 2k racks based around dual MCTRL 660 pro with 32A 3phase and 12ways of hot power (available on both socapex and local true-1 connectors)
– 16 way 2k racks based around quad MCTRL 600 units with 32A 3phase and 12ways of hot power (available on both socapex and local true-1 connectors)
– 32 way 4k racks based around dual MCTRL 4k's with 63A 3phase and 24ways of hot coming out on socapex – (plus aux supplies and a 32A 3phase out)
Servicing both at the warehouse and out in the field is quick and easy. Modules are released and locked using a 1-handed pinch-and-push approach that really is a breeze. The LED's are, compared to many other products we've used, very robust and highly reliable so servicing requirements are rare.
The dedicated ground stacking hardware make this an excellent choice for smaller indoor events and also, with a suitable quantity of dry ballast, more compact outdoor screens such as film screenings. The hardware consists of a 2-in-1 hanging or ground-stack beam that we hold in 1.5m, 1m and 0.5m length options. There is a rear outrigger, upright, fixing arm and bracing system to strengthen the rear frame.
Our Unilumin URMiii 3.9mm LED wall hire is a great solution for anybody looking for IP65 rated LED screen hire or outdoor rated LED screen hire packages – it complements our existing Absen M2.9 indoor product and allows us to service a wide range of events requiring both indoor and outdoor LED video walls.
To complement these two video wall products we hold a wide range of presentation scalers from Analog Way including Midra-4k, Zenith 200 & Ascenders. Our media-server racks contain 2 PC's each with 8-outputs and configured as fully redundant packages when running either Resolume or Watchout (both included).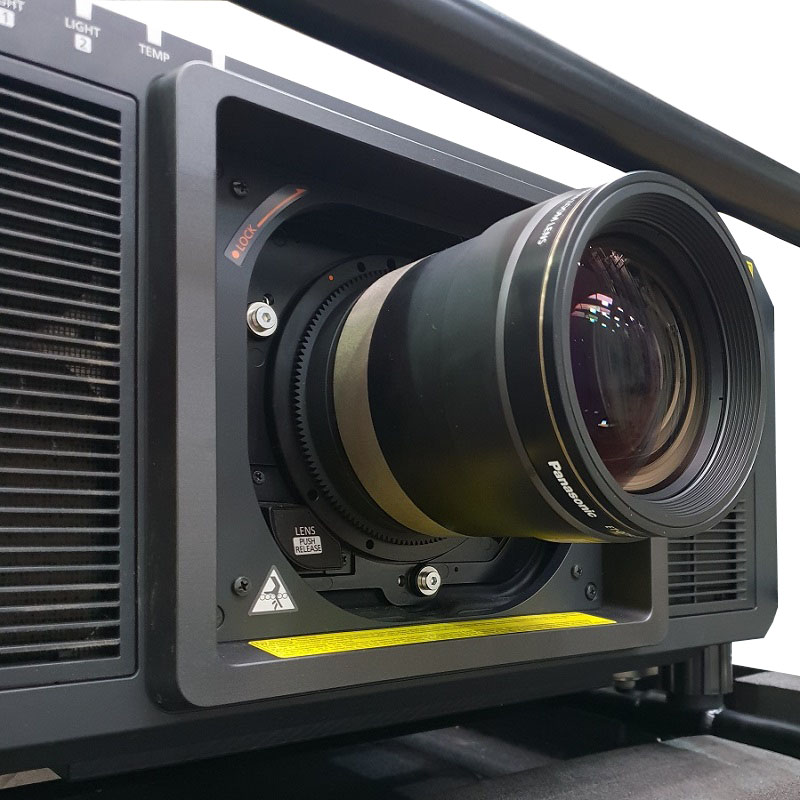 If LED isn't quite the ticket for your event we hold a large number of projectors from the Panasonic DLP laser range – from 7000 to 21000 lumens – and large format displays from 43 to 98 inches. You can see all of our display and projection equipment for hire here.