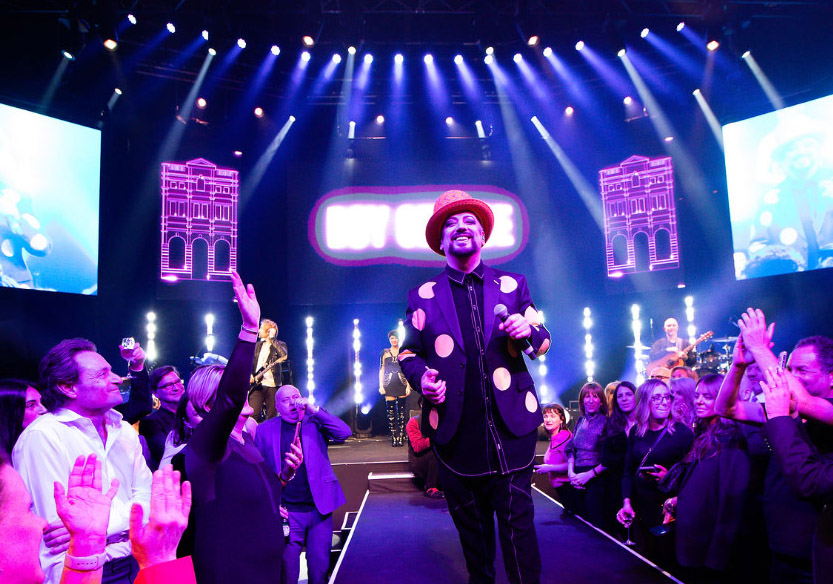 Happy as always to be working for our friends Whitespace Creative Solutions at the Roundhouse in Camden in March. WhitePD were contracted to supply a full technical production package for the Future Dreams NEON Charity Fundraising event. Attended by nearly 1000 guests the event featured a 5-star dining experience, high-end auction (hosted by the legendary Jonny Gould) and a well packed party and entertainment package at the end of the event.
Future Dreams is a unique breast-cancer charity formed in 2008 by mother and daughter Sylvie Henry and Danielle Leslie after they were both diagnosed with breast cancer. Their mission states that 'nobody should ever have to face breast cancer on their own'  WhitePD have worked with the charity for a number of years on a number of events across many of London's well known event venues.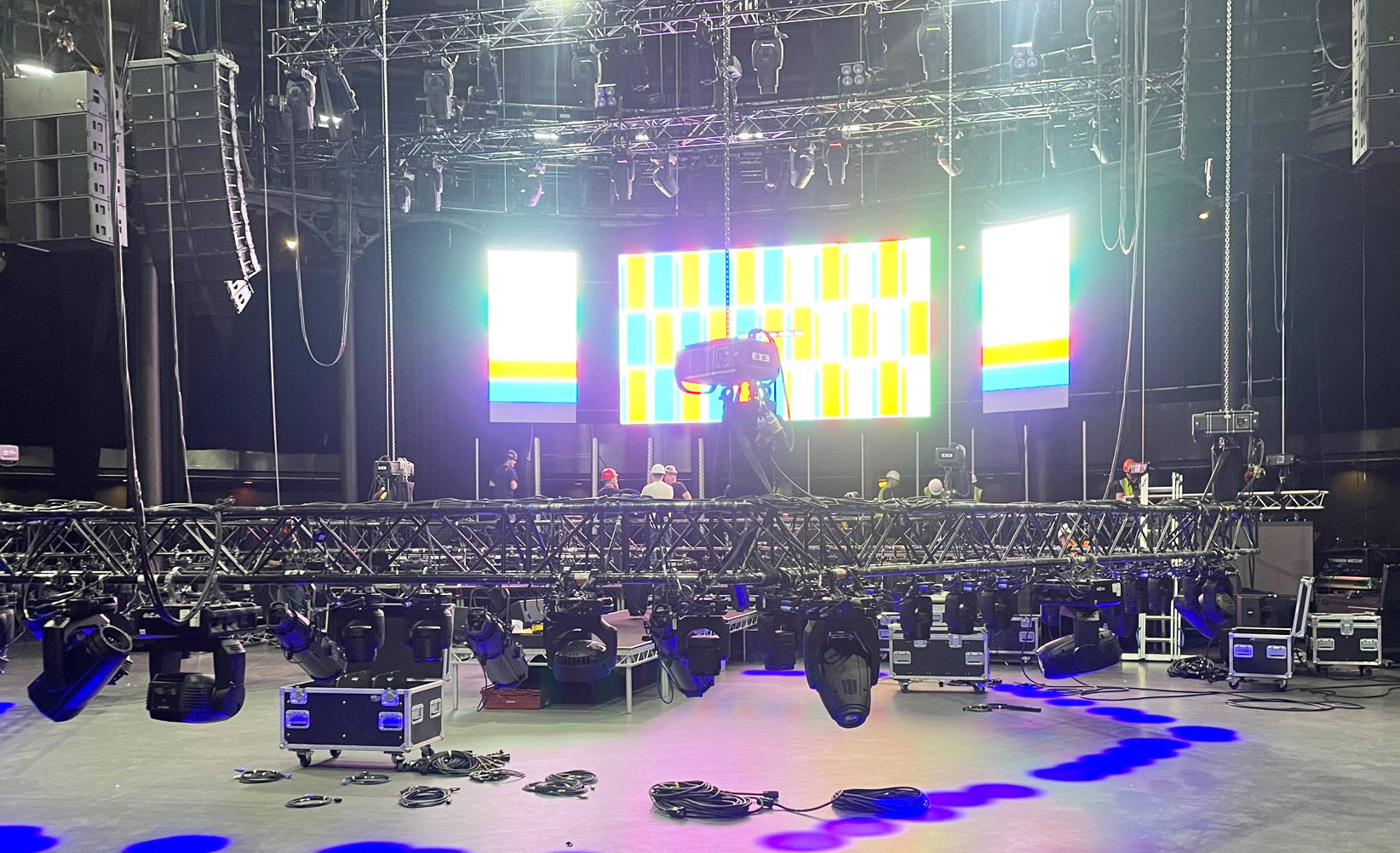 The event was produced and managed by the most splendid Pippa Robins from Velvet Twenty event management with the stage show curated by creative director Stuart Sweeting and West-End MD Ian Townsend. Technical production and stage management was taken care of by Kurt and Charlotte from Whitespace Productions. Stage design along with the nuts and bolts of the technical was supplied by WhitePD. Hosted by long term Future Dreams supporter Gaby Roslin along with Cat Deeley & Gary Davies, the entertainment show featured a wide range of performances including Mel C with band, Boy George & Nick Heyward.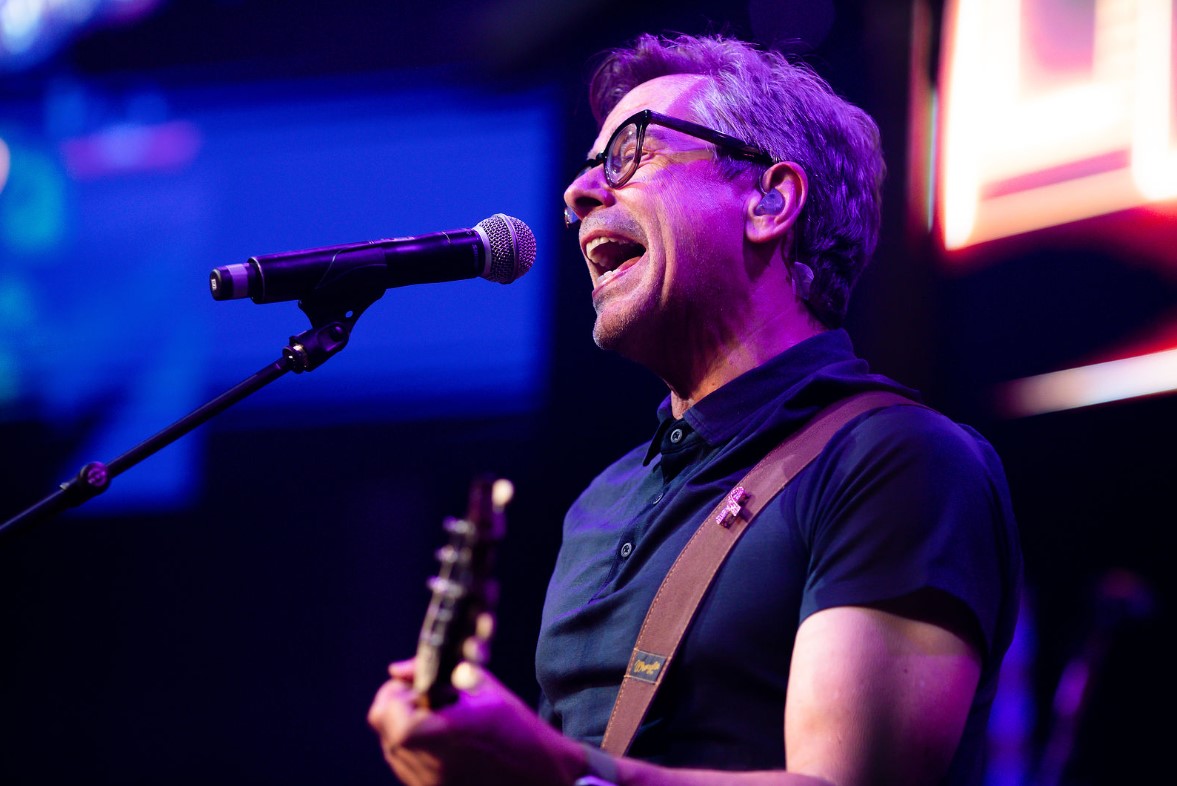 Audio for the event was a bit of a luxury for us as the Roundhouse is supported by the team at Delta Live who have both an incredible on-site team and pre-production ethic. WhitePD supplemented the house-rig with a package of D&B V-series, T-series & M-series fills & monitors. An additional 5 consoles from Yamaha and Digico were provided along with 40+ channels of RF to meet rider and show requirements including Shure Axient Digital, Sennheiser 2000 series IEM and Sennheiser 6000 systems. Philly Couch, Dave Heath & Ian Wood as well as the fantastic visiting engineers took care of live audio on the night.
A significant package of additional lighting equipment was added to the already very capable in-house system to total around 250 moving head fixtures. Each of the 65 tables were pin-spotted with a Robe-LEDbeam 150 and underneath the numerous video walls the rear of the stage had a wrap of Chroma-Q CFii72 Mk2 battens acting as blinders/pixel effects as well as artist and presenter walk-throughs. 24 x Robe T1 fixtures took care of specials and stage-wash to keep the camera team happy. Heading up the lighting team was Grant Witton, supported by Gary Wilson & Mark Oakley using 2 x Avolites Arenas and an Avolites Quartz.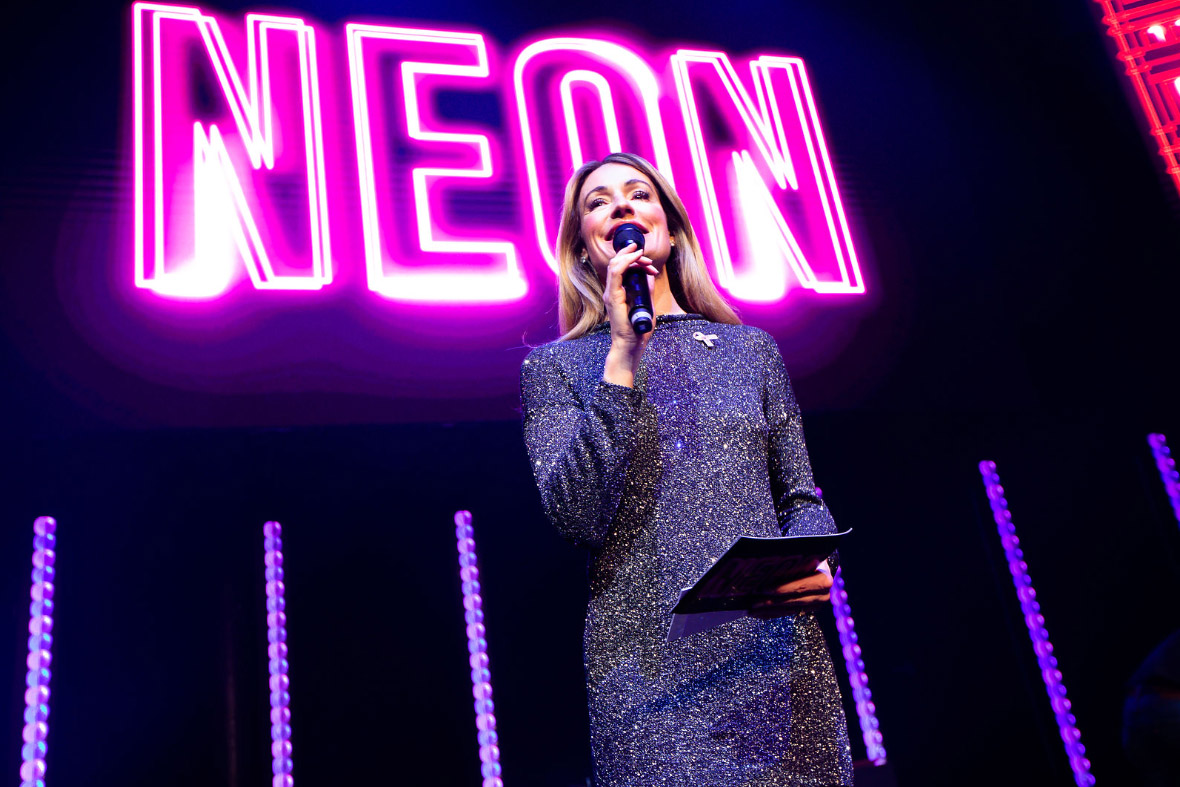 Core to the set design were 5 LED video walls – installed & managed by Jenton Hollingum & Gareth Taylor. 50+ Sq/m of Unilumin URMiii panels were deployed. Managed through an Analog Way Zenith 200 switcher the screens provided IMAG, graphics replay & branding as well as imagery of the Future Dreams house in NEON – beautifully animated by Kerri at Whitespace. The show was run from our Resolume media-servers with additional Q-lab and PowerPoint machines thrown in for good measure where appropriate.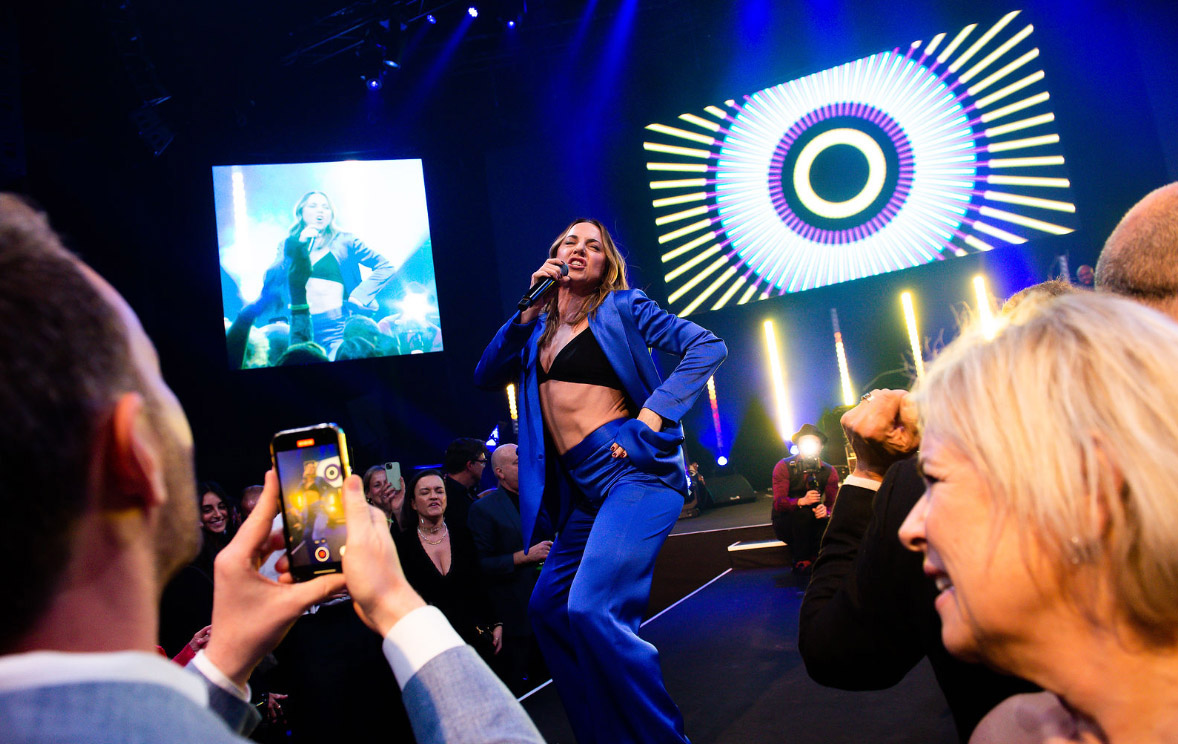 A wide range of EXE motors & Kinesys control was also supplied by WhitePD as part of the package. Big thanks to Pete the Greek for managing the rigging and sending a cracking team of riggers to look after the roof work.