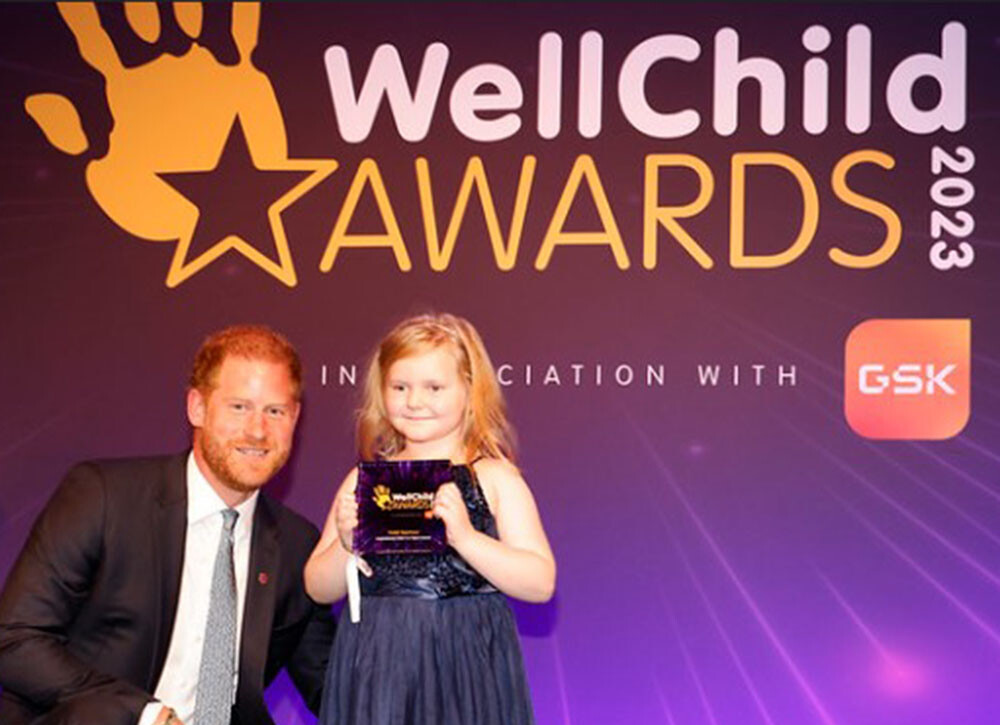 It was great to be working with our friends at White Space Productions again, this time supplying a complete Awards AV production package for the WellChild Awards at the Hurlingham Club in West London. The WellChild Awards, in association with GSK, celebrate the inspirational qualities of the UK's seriously ill children and young people, along with those who go that extra mile to make a difference to their lives.
Highlights of the ceremony included a speech by WellChild patron Prince Harry, Duke of Sussex, a rousing performance by Sophie Ellis-Bextor, and of course, the award-winning children.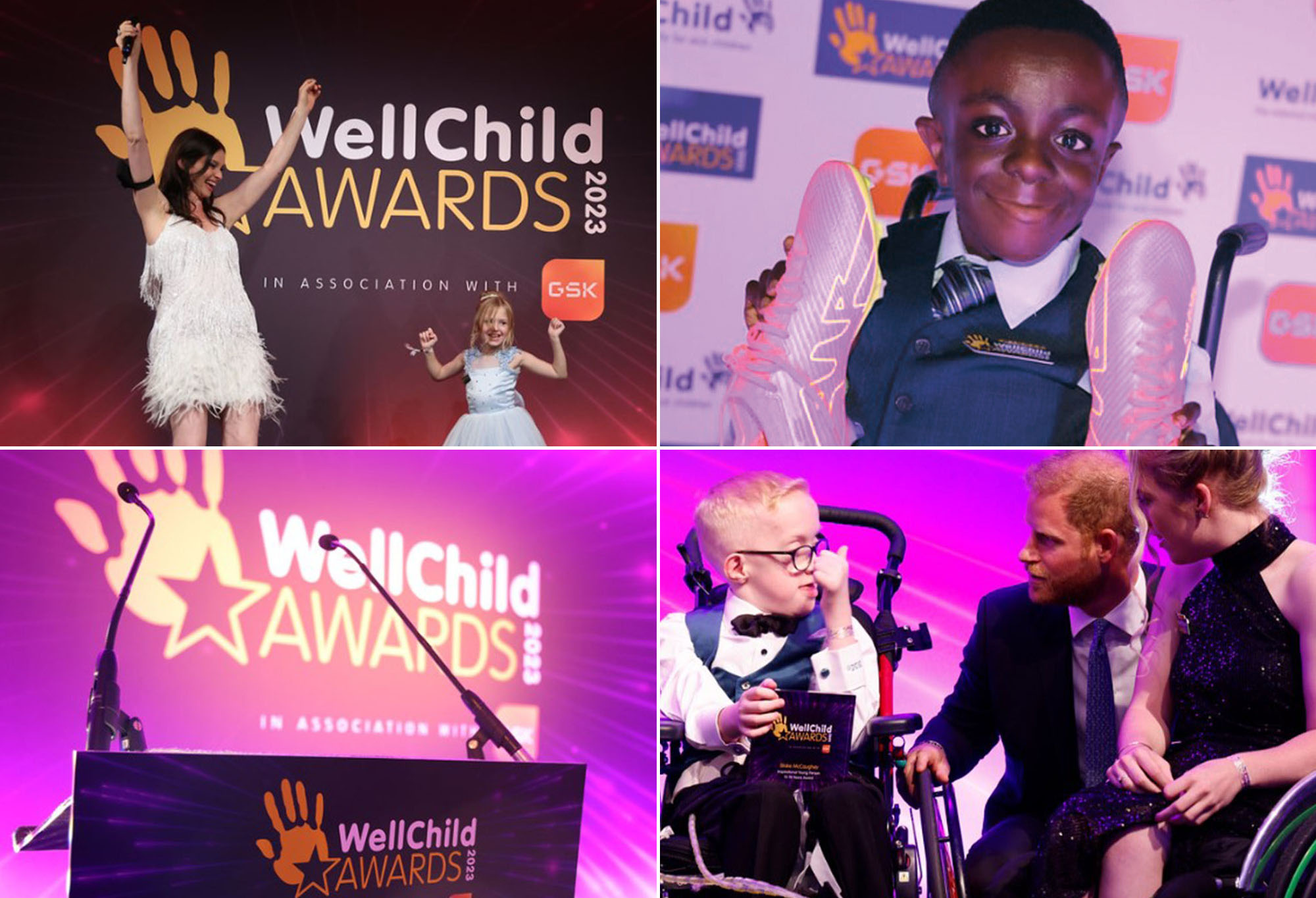 The backdrop for the event, designed by White Space, comprised of a number of large format printed elements bridged with stretched white voile plus RGB starcloth behind for added twinkle and depth. The front of the set was lit with a seamless run of LED battens, and edgeless front projection screens were floated left & right of the stage (magically in free space by set-building guru Gareth Hook).
The low ceilings and asymmetrical roof profile of the event space (along with relatively low rating on the rigging points) required a discreet solution for rigging, lighting and audio to ensure the room looked its best and everyone had clear audio coverage.
Overstage trusses were lifted using EXE ultra-compact body hoists and housed a mixture of LED fresnels for front lighting, laser projectors for the main screens as well as audio centre fill. Robe Painte luminaires were also installed and provided backlight for the room along with big breakups.
The in-room trusses were dead-hung from the house rigging points to ensure maximum height clearance was retained. Each of the 4 x H30d trusses included Robe Cuete, LED350 and D&B E8 units to provide punchy room wash (both from a noise & visual perspective) while a ground based package of White D&B audiotechnik speakers and Robe Spiiders were installed to fill in the edges.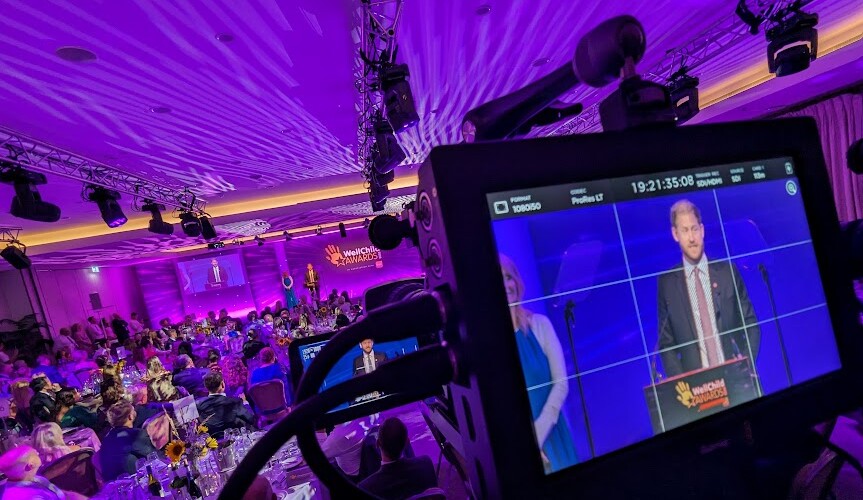 A team of 10 technicians including 6 show operators were supplied to install, operate & de-rig the event.
For more information on Awards AV production packages please don't hesitate to get in touch – info@whitepd.com