White PD returned to the NEC with one of our longstanding fashion clients Production Element, to supply a complete production package for the MODA catwalk. Services included audio, video, lighting, rigging, set and catwalk flooring. Production Element's Rich Parkes consistently comes up with sharp, clean and innovative takes on the classic catwalk layout, so it's always a pleasure to have the opportunity to bring them to life.

This season's approach was based around a floor-level, high-gloss perspex catwalk with a large video wall at the centre of the backdrop. Either side were numerous drops of tensioned lighting filters with large format, seamless black set panels behind.
White Production Design supplied a 5m high x 2.5m wide Absen M2.9 Pro LED video wall that was driven by Novastar 4k controllers with an Analog Way Ascender as the front end. The screen was flanked by a dozen Chroma Q Color Force II 72 6ft LED battens which provided a significant amount of output to wash both the gel strips and the floor below. Generic fixtures for the catwalk were all Arri 650w fresnels, and a number of Robe Spiiders were also deployed along the length.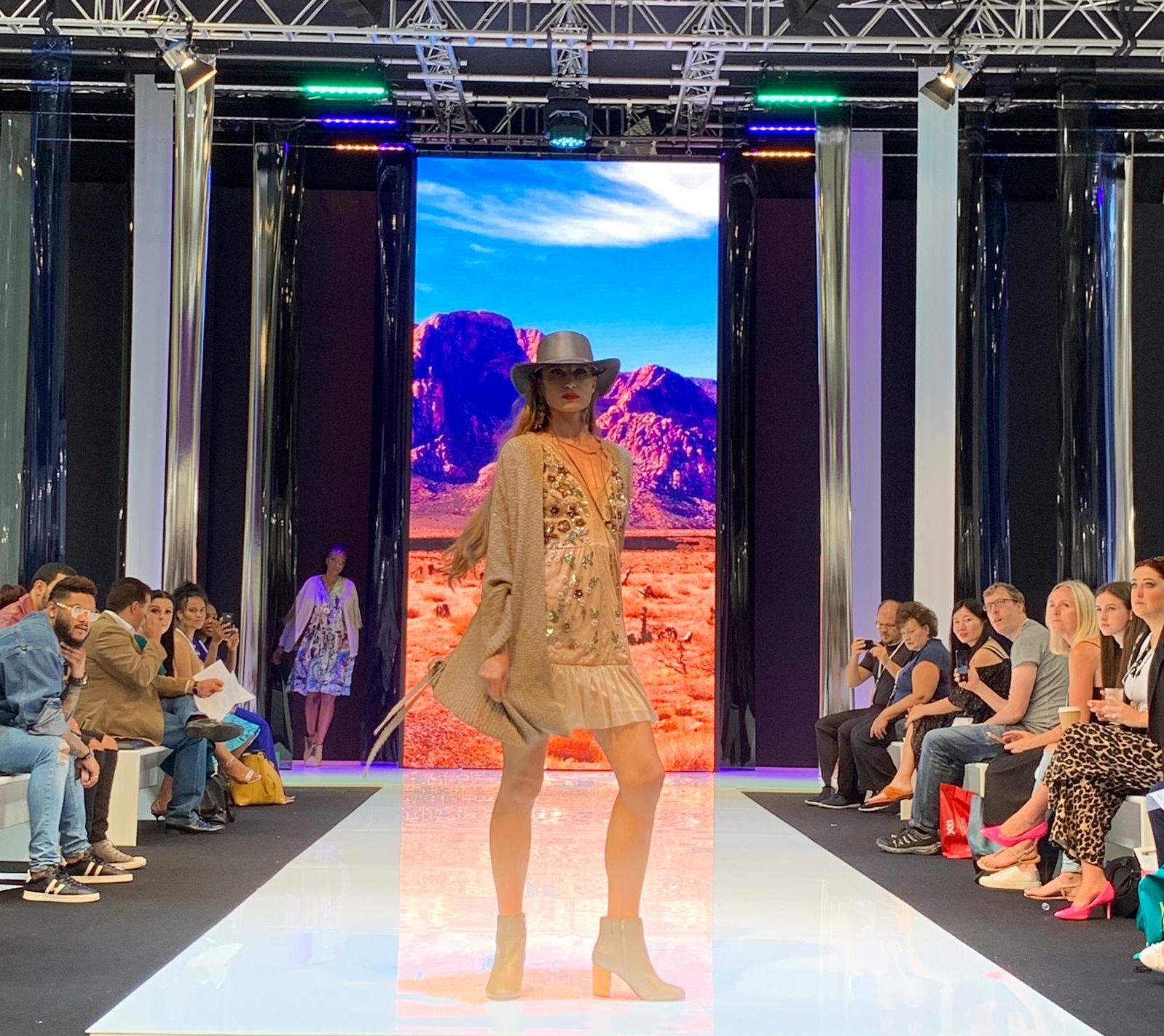 White PD also took care of truss and rigging for the show. Three different products from our Prolyte range were used to get the precise positions along with appropriate weight-loading required by the design. EXE motors and Kinesys control were used throughout.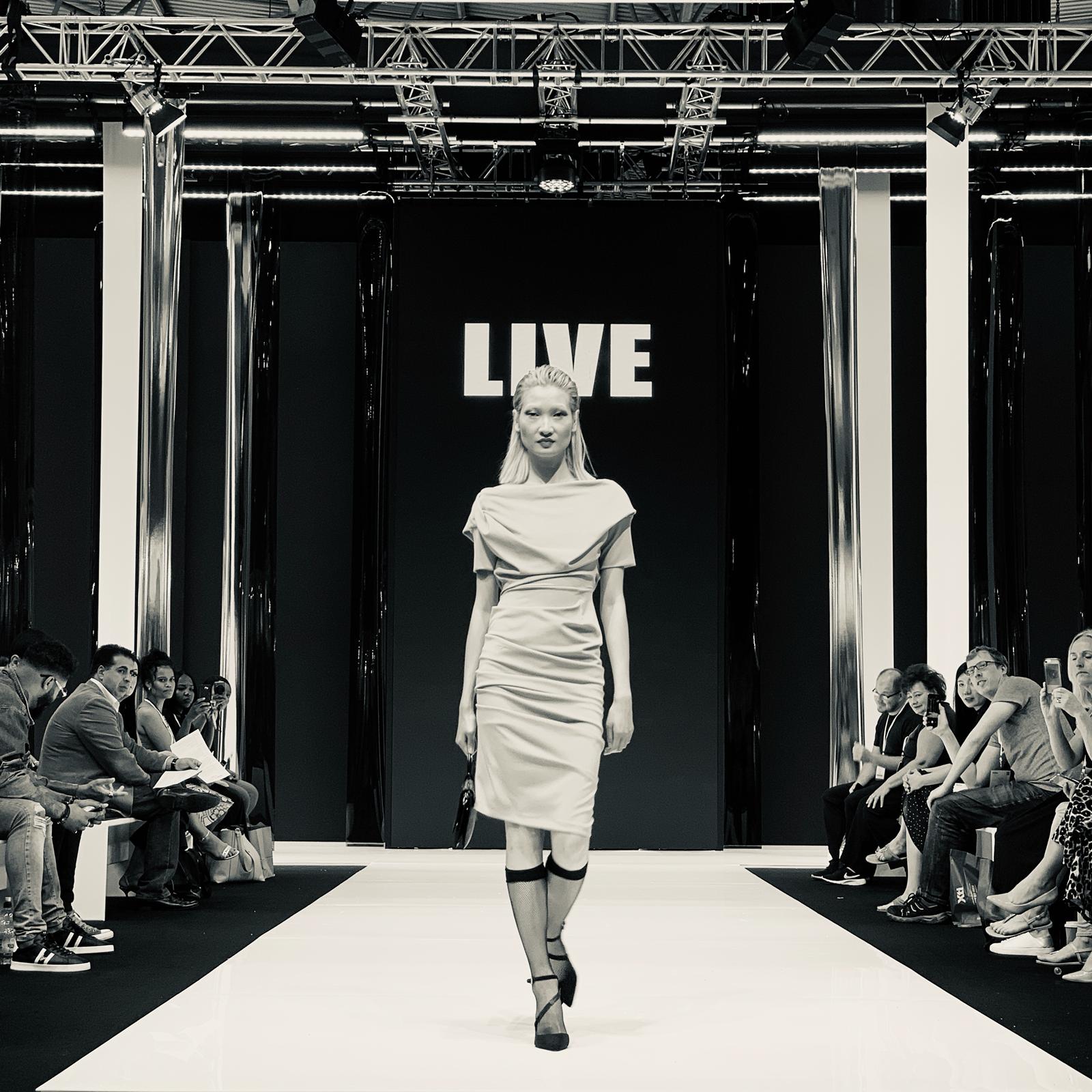 As well as the catwalk show, a variety of presentations and seminars were held in the space, thus a thoughtful approach to the audio system was required. A distributed system of 8 x flown D&B T10s along the main catwalk provided the even vocal coverage required for the seminars, with the addition of 4 x D&B VG-Subs and a pair of D&B V7p full range point source enclosures behind the set, to add the depth and power required for the punchy tracks.
We would once again like to thank Fly By Nite logistics for providing us with smooth, professional transport of equipment.
Services Supplied
Sound
Lighting
Video
Set & Backdrop
Rigging
Catwalk Flooring
Key Items of Gear
Absen M.9 Pro LED videowall
Novastar 4K Controller
Analog Way Ascender
Chroma Q Color Force II 72
Arri 650+
Robe Spiider
EXE Motor
Kinesys Digihoist
D&B T10
D&B V-Gsub
D&B V7p