WhitePD provide full production services at Royal Lancaster
Working for our friends at White Space Creative Solutions, White PD were delighted to be contracted to provide technical and staging services for the WellChild Awards 2019 held at the Royal Lancaster Hotel. White Production Design's technical package covered rigging, lighting, audio and video, while the set and backdrop provision included staging, bespoke items, projection screens and masking.
Dave Heath, a regular engineer in White PD's team of freelance technicians, took care of audio for the event. The flown system was focused on 4 x D&B V10P enclosures that formed an arc around the main stage. Y10 and Y7P's were positioned to the rear of the trusses as fills & delay enclosures, to ensure uniform coverage of speech. E6's and M4's were used around the stage as front fills and performer wedges and sub-bass reinforcement was provided by 6 x V-GSUBs which were positioned behind the set. All enclosures were powered by D80 amplifiers on a Dante/DS10 network. Performers and presenters included Pixie Lott and Gaby Roslin. White PD supplied a Shure Axient Digital package of mics with a range of DPA 4066's, 4060's and KSM 8 and KSM 9 capsules.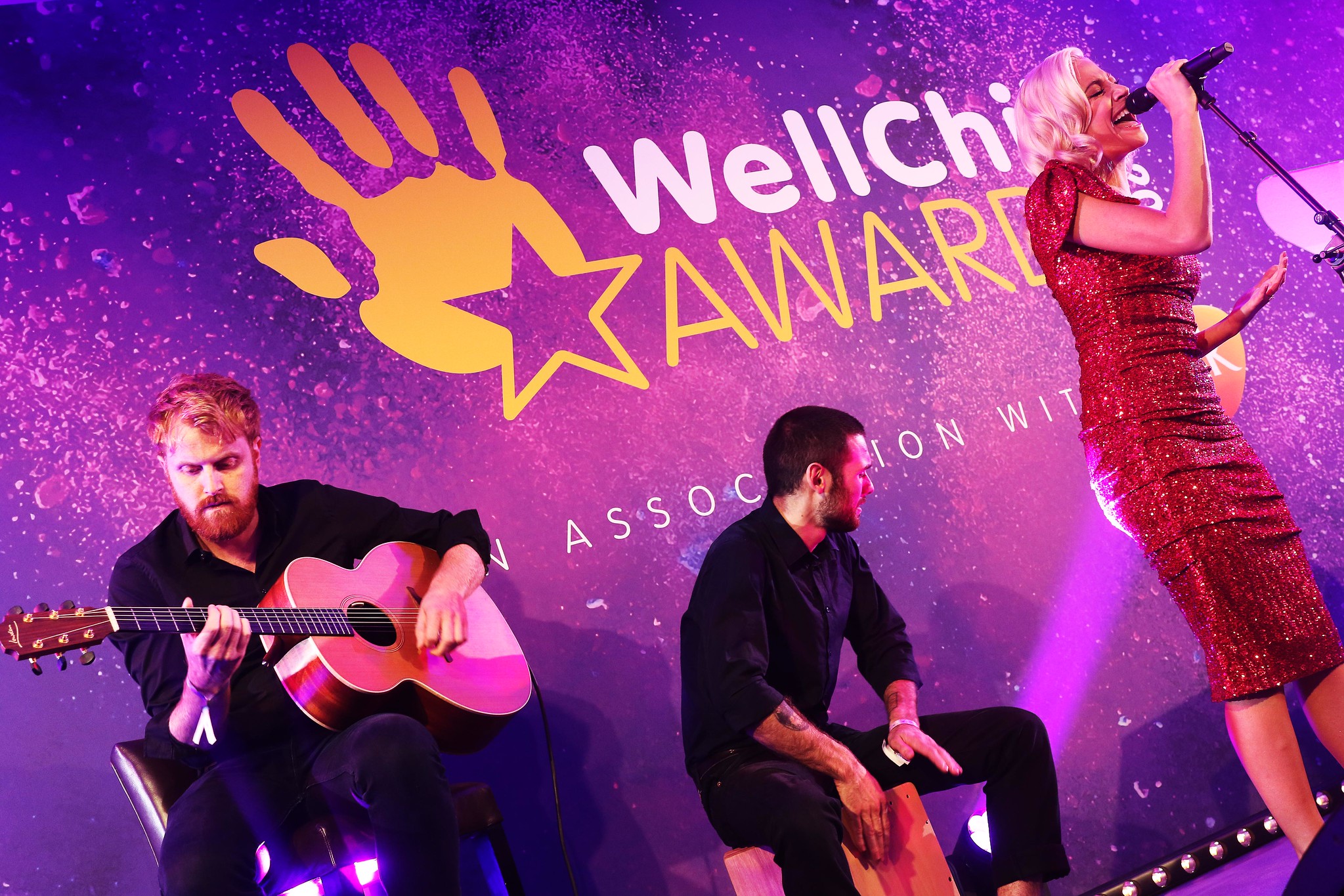 The event lighting package had to tick a number of boxes including stage wash, camera lighting, room wash, set specials, table spots, dynamic walk-ups and lighting for the entertainment. The stage wash package used a range of our Chauvet Ovation Variable white fixtures including the F-915VW Fresnel as the primary stage wash front light, coupled with E-930VW Profiles to provide lectern and graphic specials, as well as a pair for cross light. A number of the F-415VW compact variable white fresnels were used high above the stage area as back/top light.
Robe T1's, Robe Spiiders and Chauvet COLORado 1 Solo LED Pars were selected for texturing the room and awards stings. Robe LEDBeam 150 and Chauvet Strike Sabers were used on and around the stage platform, and our trusty Color Force II 72 battens were used for lighting the set itself.  System control and data was from Avolites Arena console with Luminex network and DMX distribution equipment.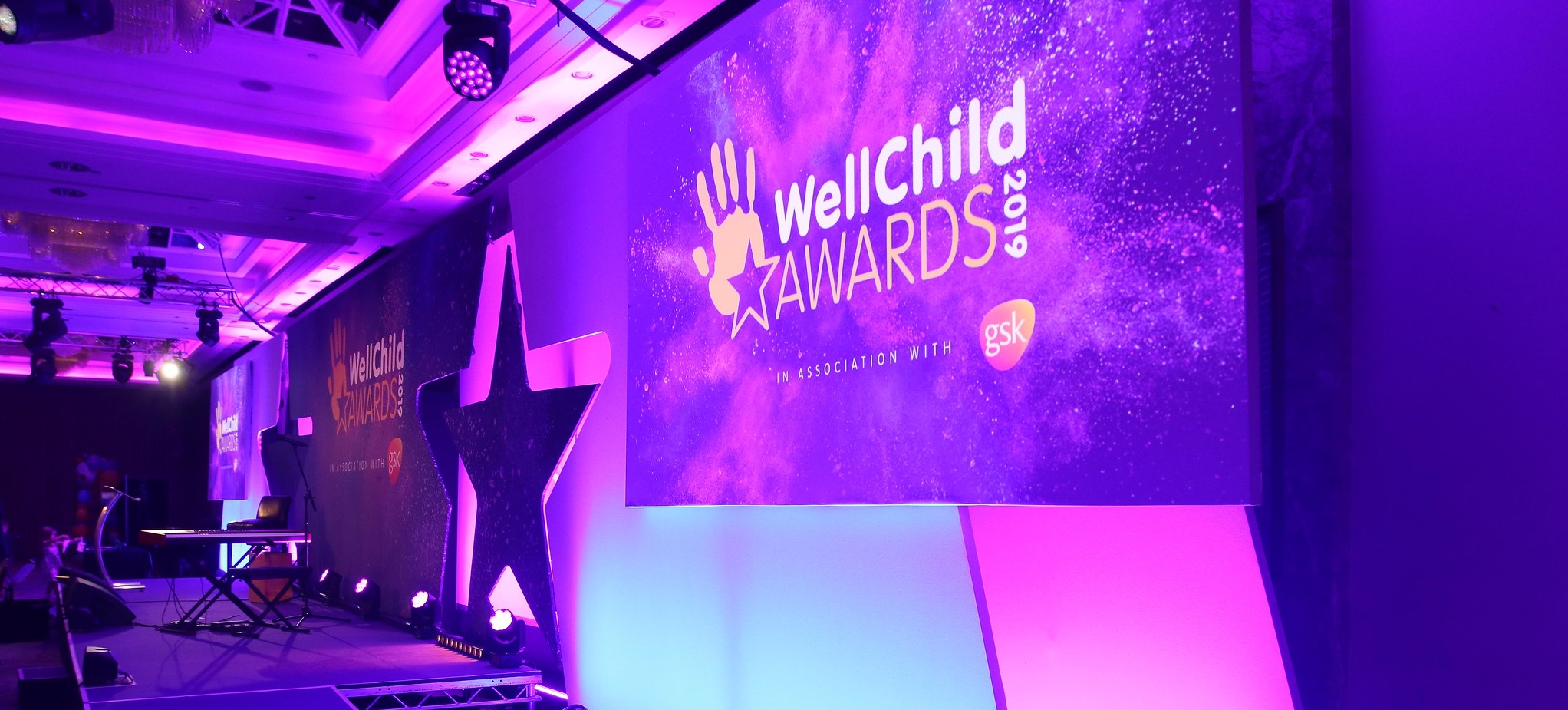 The video system for the event was based around a pair of flown Panasonic PT-RZ21k 20'000 lumen laser Projectors and an Analog Way Ascender. These were supplemented with 4 x 85inch displays, Sony PDW live cameras, comfort monitors and video playback machines. Lightware long-range TPS DVI systems were used throughout for signal distribution.
The multi-layered, bespoke set was designed by Steve Green from White Space. It included large format prints and canvasses, CNC-cut shapes, floating projection screens and a stage platform with a custom-made access ramp. All the set was manufactured in White Production Design's workshop in Peterborough.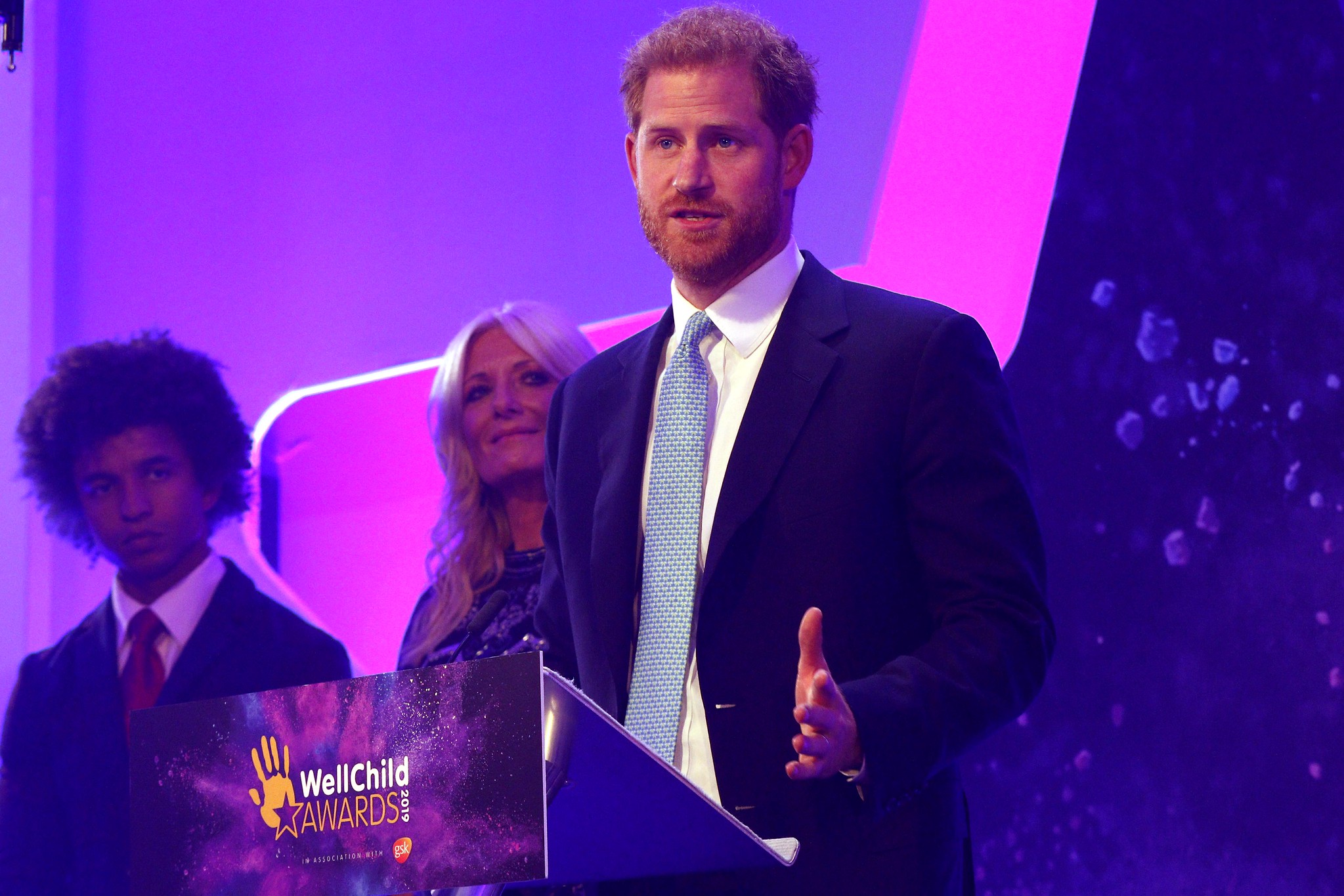 Many thanks to the team at WellChild for organising such an amazing evening. We would also like to thank Antony Thompson at www.thousandwordmedia.com for providing these great photos of the event.
Services
Audio
Backdrop & Set
Large Format Print
Lighting
Motors & Rigging
Staging
Video
Key Kit
EXE Rise D8+ Motors
D&B V10P, Y7P, Y10P Loudspeakers
Shure Axient Digital Mics
Chauvet E930VW, F415VW & F-915VW Fresnels
Chroma Q Color Force II 72 Battens
Robe T1 & Spiider
Panasonic PT-RZ21K 20,000 Lumens Projectors
Analog Way Ascender Switcher