Chauvet Professional – STRIKE range & COLORado 1 Solo now available at WhitePD
White Production Design LTD have recently added a number of new fixtures from the Chauvet Professional range to our hire and production stock. The order included the STRIKE Saber batten which is a multichip LED based blinder & strobe, the STRIKE P38 which is a unique LED based IP65 blinder, strobe & eye candy fixture and also the COLORado 1 Solo – A compact IP65 rated LED par – which features a 4-colour chip and a super quick zoom.
The STRIKE Saber is a linear LED batten, not dissimilar in appearance to a sunstrip, that can be utilised as a blinder, strobe and pixel fixture. The use of bi-colour LED's allow tuning of the warm white colour temperature and also realistic red-shift effects when using it's smooth 16 bit dimming. As well as the obvious applications the unit also performs well as a footlight and washlight. The lamps have already been used on several music events as well as part of various corporate set designs, providing depth and warmth to the live camera shots.

The STRIKE P38 is a compact blinder with an identical colour profile to the Saber batten. It offers the same 16 bit dimming, amber shift, strobe and blinder effects as the Saber. In addition, the fixture is IP65 rated which, coupled with its impressive output and versatile rigging options, make it a really useful fixture in outdoor situations.
COLORado 1 Solo is an IP rated compact LED source Par. It features both an RGBW chip and a very fast 8° to 55° zoom. Those features coupled with its silent running convection cooled design make it a superb fixture for the most demanding corporate and theatre applications where noise levels are critical. The COLORado 1 Solo's have already been deployed on a wide range of our jobs from awards shows to Christian worship events.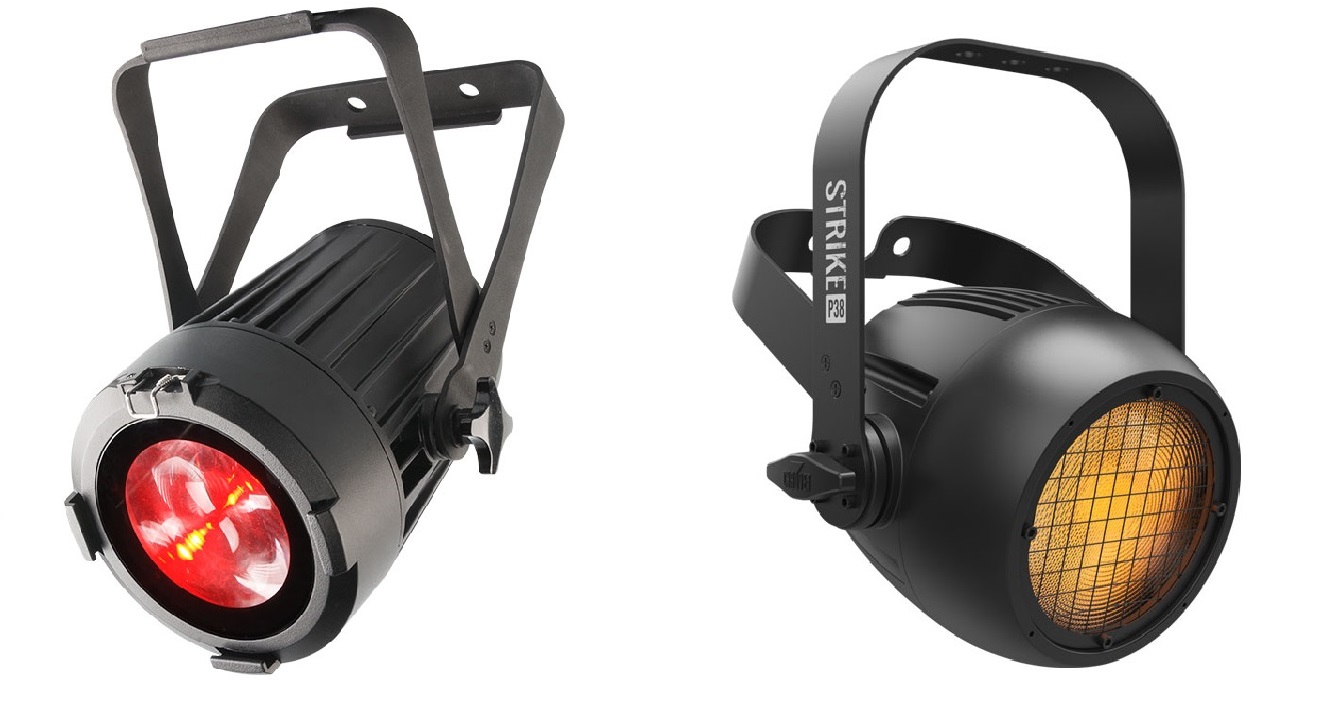 WhitePD are a Peterborough based technical equipment hire and production company who specialise in supplying the highest quality gear to production agencies and other rental houses on a b-to-b basis. All our rental kit is supplied in unbranded black flight cases – which can be PAL labelled to match the hirer's corporate look. Chauvet Professional form a key part of our lighting inventory along with Robe, Avolites, Chamsys and Arri. There will be a number of new products coming into us from the Chauvet catalogue throughout 2020 – watch this space!
STRIKE Saber Spec
10 LEDs (Warm White/Amber) 17 W
Colour Temperature (at full): 3134 K
CRI: 89
Beam Angle vertical: 15°
Beam Angle horizontal: 18°
Field Angle vertical: 30°
Field Angle horizontal: 35°
STRIKE P38 Spec
1 LED (WW) 90 W
8 LEDs (Amber) 5 W
Colour Temperature (at full): 2754 K
Colour Temperature (at 10%): 1899 K
CRI: 92
Beam Angle: 27°
Field Angle: 51°
COLORado 1 Solo Spec
1 LED (quad-colour RGBW) 60 W
Beam Angle: 4° to 40°
Field Angle: 8° to 55°