Samsung 4K QM range now available.
White Production Design have recently invested in a number of 85 and 98-inch displays from the Samsung 4k professional range. The QM85F 85" and QM98F 98" 4K UHD monitors were added to our hire stock to both satisfy various bookings and to bolster the options available to our production managers when specifying and quoting projects for new and existing clients.
The QM98F features a non-glare panel with 500nit brightness and a pixel pitch of 0.105 x 0.315mm, offering impeccable visibility of your message and is sure to catch the eye of all audiences in either dim or bright environments. Reliable 24/7 continuous run-time also helps meet around the clock operating requirements. The large format display also boasts multi-screen splitting for displaying up to 4 different images/messages through and the option of portrait orientation.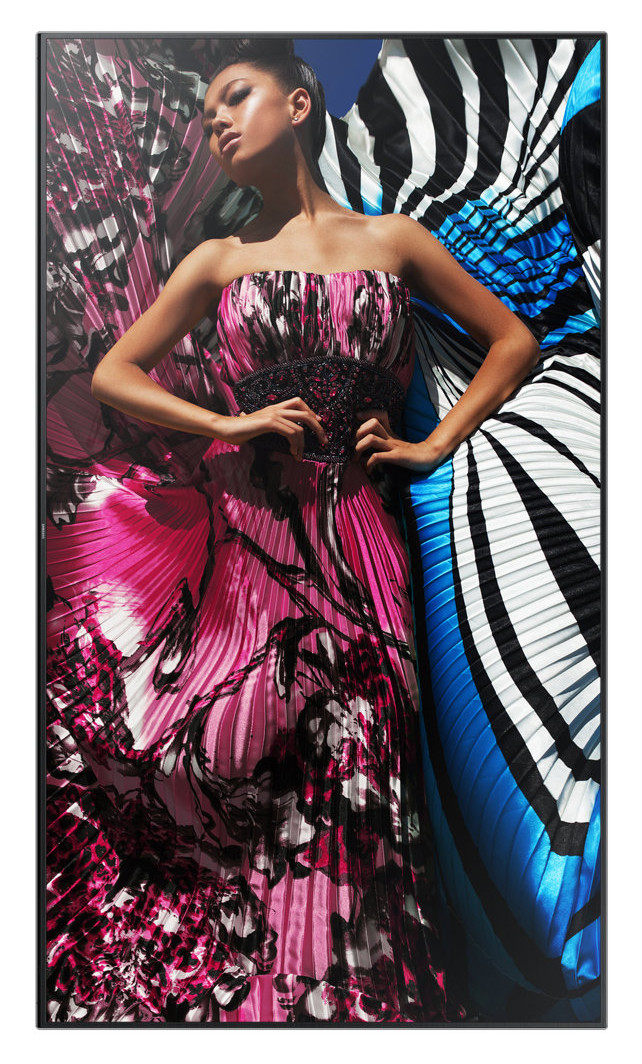 Sharing the stunning life-like image quality of the QM98F, the QM85F also features a non-glare panel with 500nit brightness, dependable 24/7 continuous run-time and IP5X-certified dust protection, with the addition of an integrated media player and application-based Beacon management system.
The displays have already been deployed on a number of conference's and rentals. The 98-inch variants are proving particularly popular. In a world where many people now have 55 + inch displays in their front room, we find it necessary to offer bigger and brighter units when clients are delivering their presentations. Where previously a traditional small panel-built set with rear-projection may be used, we can now offer a very large display or two, some well-placed large format print along with tasteful lighting of the surroundings to give a smart and simple backdrop not to mention a cleaner look and a more time efficient set-up.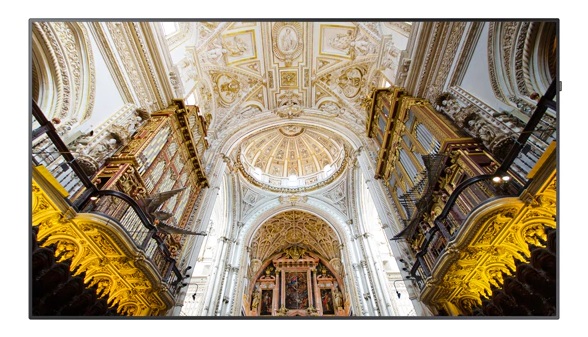 The new units complement and build on our existing stock of over 70 displays which range from 43 to 75 inch. That, coupled with our investment in Panasonic's industry leading range of both 1 and 3 chip DLP laser source projectors along with 75 sq/m of Absen M2.9 pro LED video wall, mean we are well equipped to service a very wide variety of events and rentals at any point.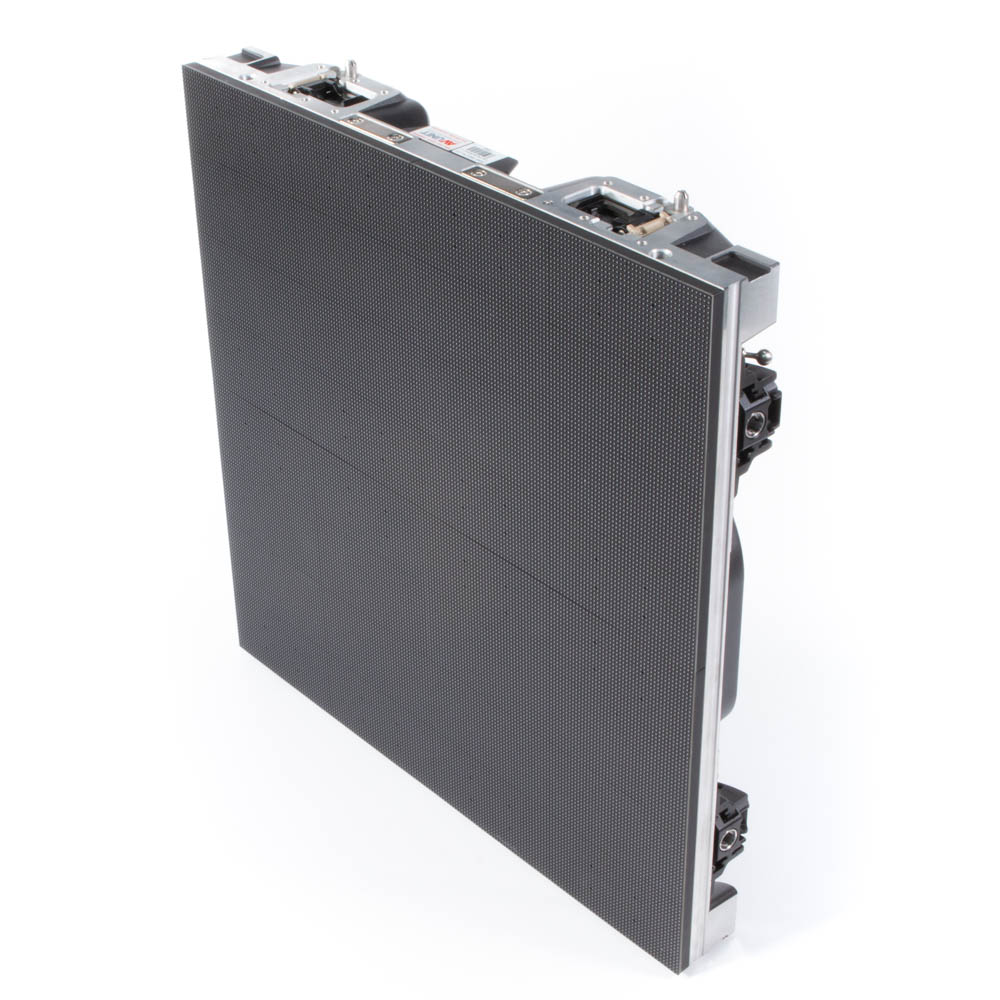 These displays provide a perfect solution for product launches, advertising and exhibitions, and have been used most out at awards events at Dorchester, Savoy and The Intercontinental Park Lane.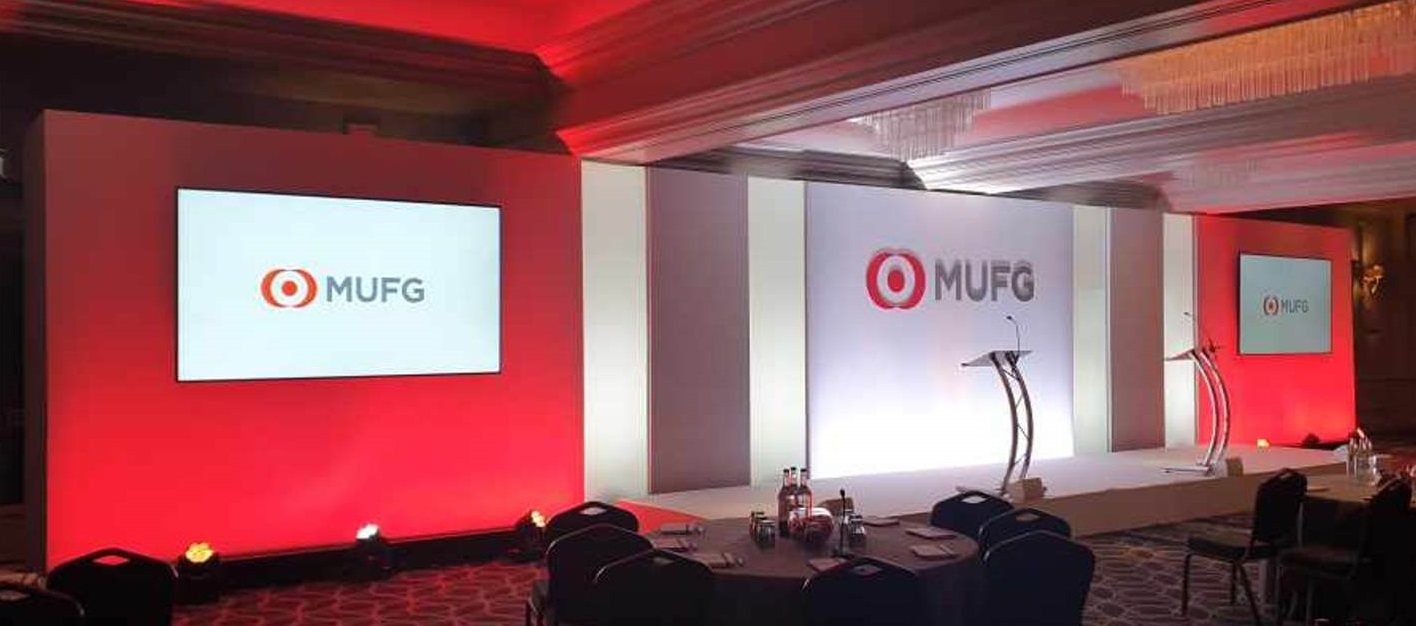 Large Format Display Options
QM98F – 98" 4K Display
QM85F – 85" 4K Display
DM75D – 75" Display
ME65C – 65" Display
ME55C – 55" Display
DM48D – 48" Display
PM43H – 43" Display
DC40E – 40" Display
Stands and Mounting Options
Unicol VS1000 Display Stand
Unicol Tevella Display Stand
Unicol Parabella Display Stand
Single-leg truss Stand
Dual-leg truss stand
Truss-mounted (Flown)
­­
Jobs suitable for hire
Conferences
Product Launches
Awards Shows
Exhibitions
Fashion Events
Gala Dinners
Town Hall meetings
Dry hire & Rental