Chauvet Ovation – The perfect choice for theatrical, live and studio applications
To meet the demand for more powerful, yet energy-efficient, lighting solutions in our inventory, White PD have added a range of LED source fixtures from Chauvet Professional. After careful evaluation, 3 different variable white fixtures from the Ovation series were selected; the E-930 VW LED Profile, F-915 VW and F-415 VW LED Fresnel. The fixtures have been called upon in nearly all of our production jobs since purchase, including music events, theatrical productions and fashion shows. The range has also proved very popular with our rental clients.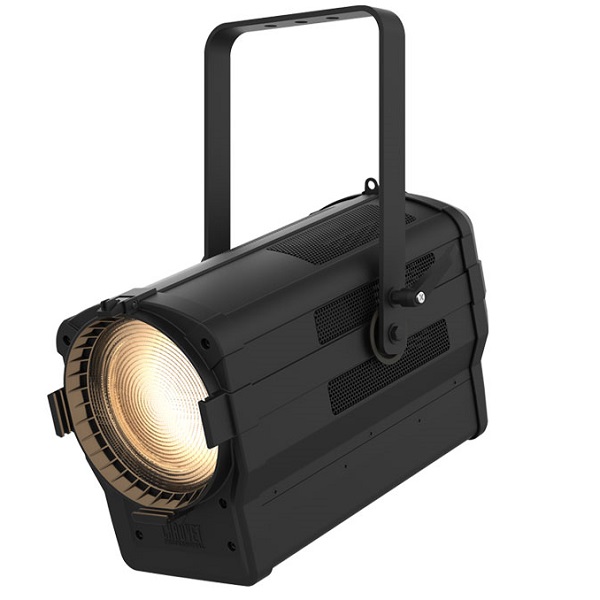 The Ovation F-415VW and the F-915VW are both Fresnel-style fixtures with identical colour profiles, each using Chauvet's 6-colour LED system giving them a colour temperature range from 2800 to 8000 K. They emit a soft and even field of light, boast a high CRI and the full spectrum of white (with +/- green channel), making them a very popular fixture when the camera teams arrive. The high output of the F915VW easily outperforms a 1.2k tungsten source equivalent with CTO making it a great FOH fixture as the basis of a stage wash. The complementary F415VW with its compact footprint but matched chip-set blends perfectly in a rig with its larger sibling often as rear key light and camera fills. The 415 is also a great unit at the heart of smaller corporate and fashion lighting systems. Due to the makeup of the LED panel, both fixtures can give a full colour pallete including deep saturates – perfect for adding contrast and drama to VT states and walk-in sequences.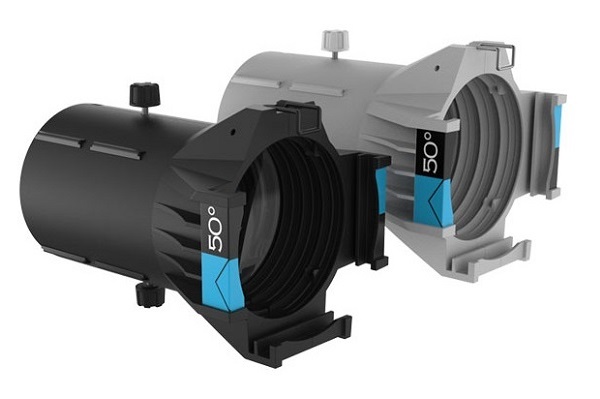 The Ovation E-930VW is a high performance variable white ellipsoidal profile fixture. It uses the same 6-colour LED system as the F915VW and F415VW to provide a bright, flat field of light. The unit accepts a full range of standard ETC style lens tubes (inc 14°, 19°, 26°, 36° and 50°). The output of the fixture is significantly ahead of a 750w Tungsten equivalent and the addition of a homogenisation filter wipes out any LED edge flare. The unit has the same high CRI and +/- green channels as the Fresnels and being LED source it runs cold making it a pleasure to focus – no gloves required.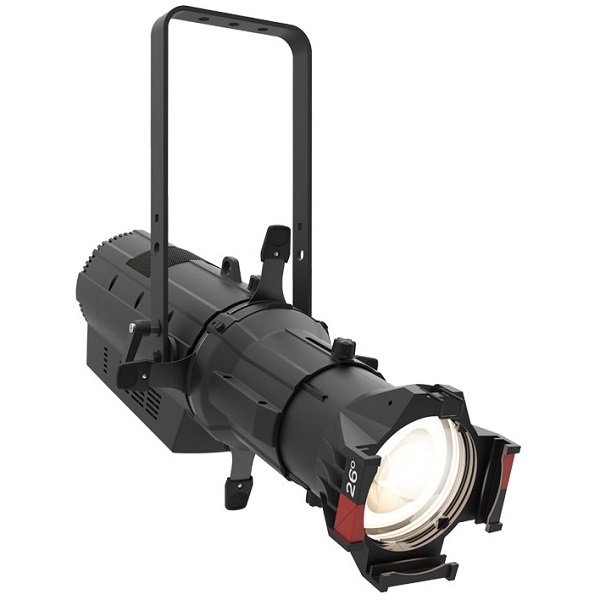 The units have all been very well received by technicians and clients alike. Therefore White Production Design will be expanding our Chauvet Professional hire stock in 2020 with the addition of the P-56VW variable white Par fixture, further units from the Strike range and a new IP rated batten.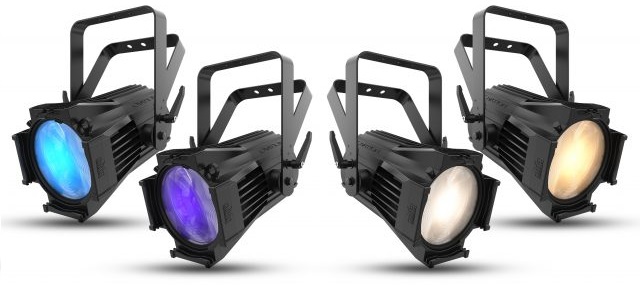 F-915VW Spec
89 LEDs (6 red, 15 orange-red, 8 green, 12 blue, 16 royal blue, 32 lime) 3 W
Color Temperature (range): 2800 to 8000 K
CRI: 88-92
Beam Angle: 17° to 54°
Field Angle: 30° to 85°
F-415VW Spec
46 LEDs (4 red, 4 green, 6 blue, 6 R. Blue, 10 Orange, 16 Lime) 3 to 4 W
Color Temperature (range): 2800 to 8000 K
CRI: 89 to 93
Beam Angle: 14° to 43°
Field Angle: 27° to 68°
E-930VW Spec
91 LEDs (6 red, 15 orange-red, 9 green, 12 blue, 10 royal blue, 39 lime) 3 W
Color Temperature (range): 2800 to 8000K
CRI: 88-92
Beam Angle (w/14° lens): 12°
Field Angle (w/14° lens): 14°