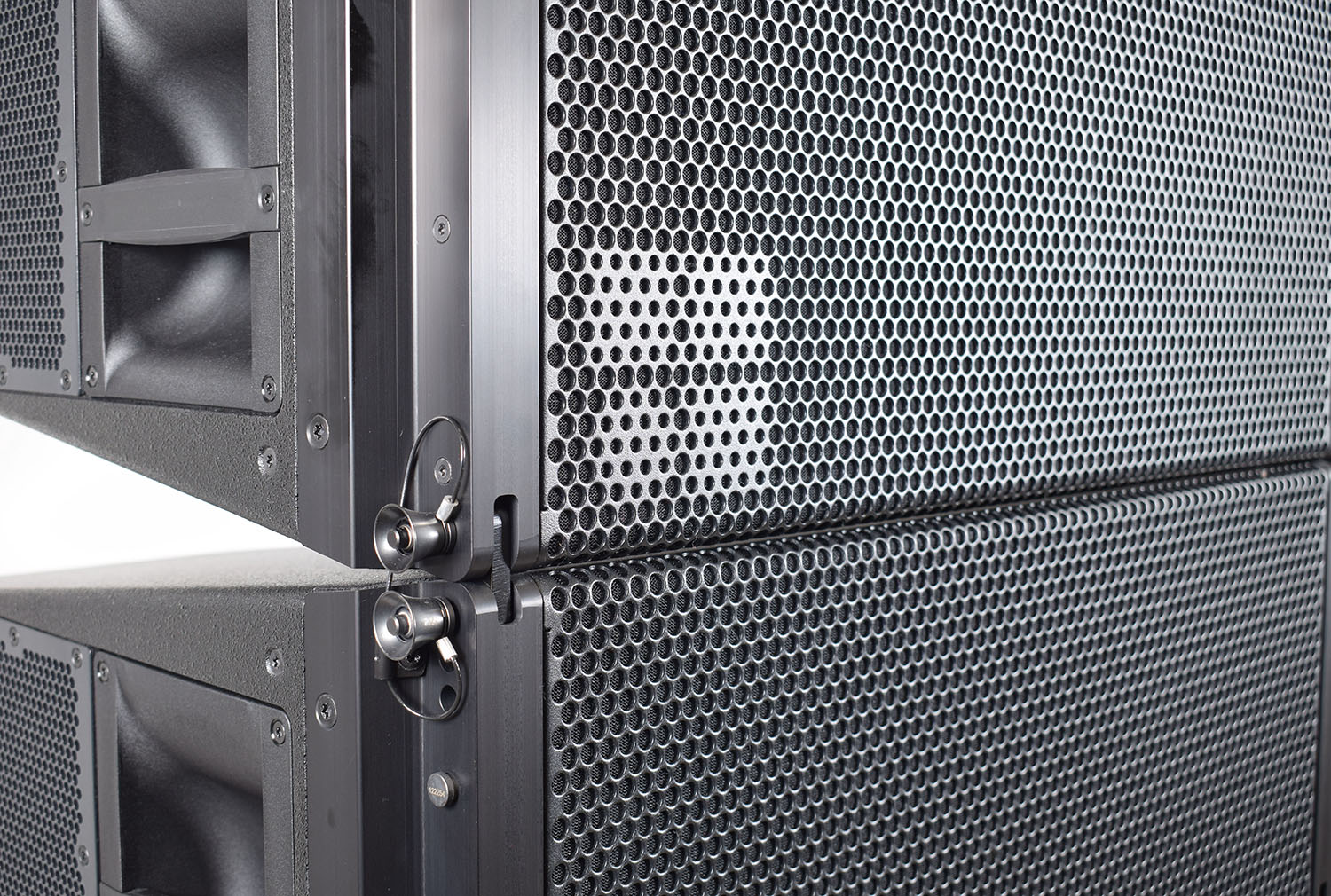 WhitePD are pleased to be one of the 1st UK companies to receive the revolutionary XSL speaker system from d&b Audiotechnik into rental stock. The purchase includes 32 x XSL elements, 12 x SL-Subs and 24 of the splendid new D40 amplifier.
XSL completes the SL trilogy that has become world renowned for it's full, broadband directivity. The exceptional rejection to the rear of the cabinet gives engineer, listeners and artists new levels of clarity and separation not available with any other system. Room reflections are dramatically reduced along with spill onto open microphones. The reduced noise levels from the rear of the enclosure radiating onto stage also results in lower monitor levels for performers. In outdoor settings the system enables engineers to give the paying crowd the energy they need without breeching perimeter noise limits and muddying other areas of the site.
In d&b's words, you get 'More of what you want. Less of what you don't.'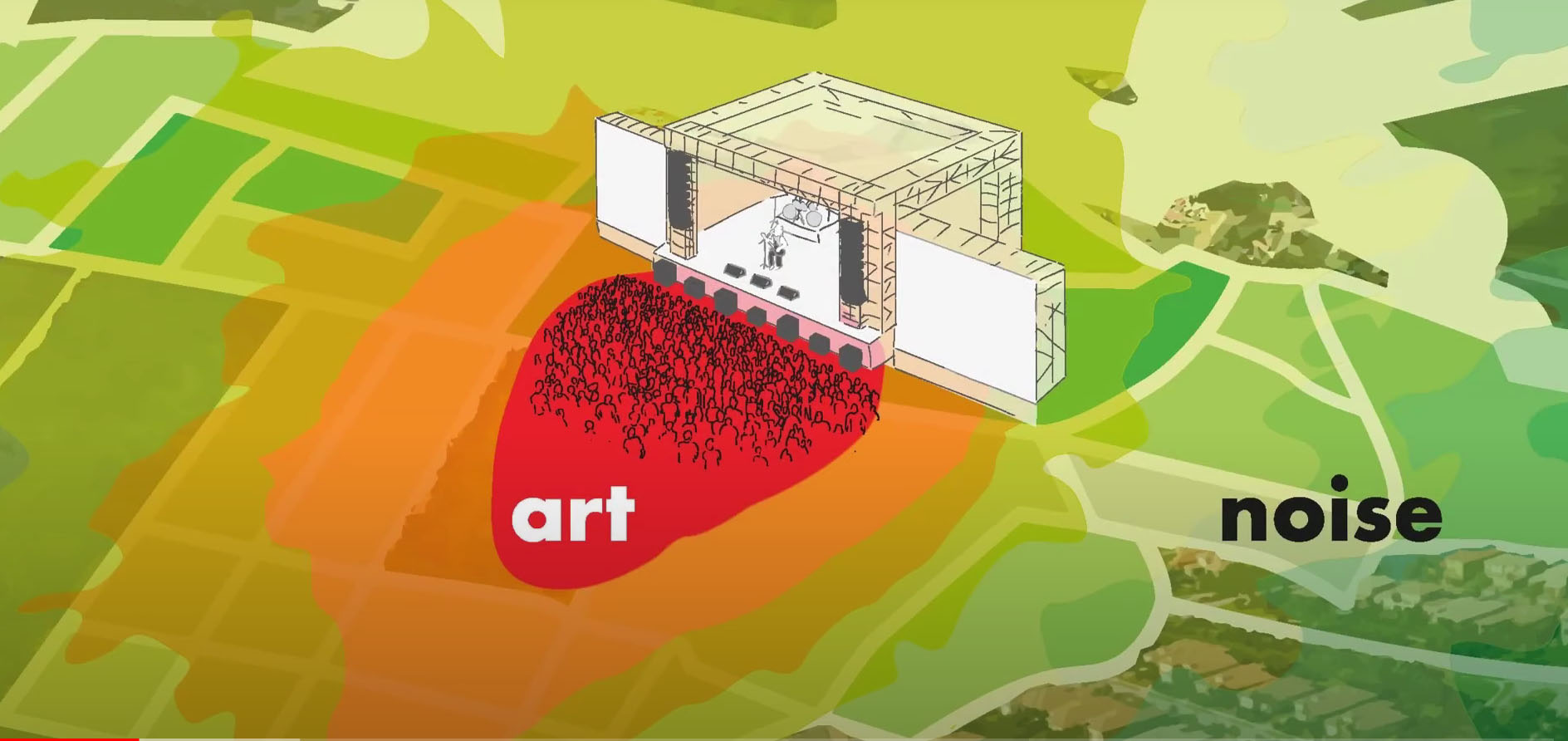 Designed as the smallest in the range the XSL cabinet, housing 7 drivers, comes in at just under 40kgs yet performs way above it's weight. The LF extension from such a compact enclosure is quite exceptional. With dual 1inch HF drivers the clarity and throw well exceeds that of the industry standard V-series array. Another 1st for larger format cabinet design by d&b is that the enclosure is made entirely from injection moulded PC-ABS plastic, and has an impact and weather protected 2K finish. This has allowed significantly more internal detail than a traditional plywood based cabinet. Longevity is also improved.
For the larger applications XSL can be deployed in columns of up to 24 loudspeakers. It can be driven either in array processing mode, requiring 2 x amp-channels per element or Arc/line mode where 2 cabinets can be linked. The unique compression or tension rigging options 1st seen with the stadium sized GSL system has been carried down to XSL.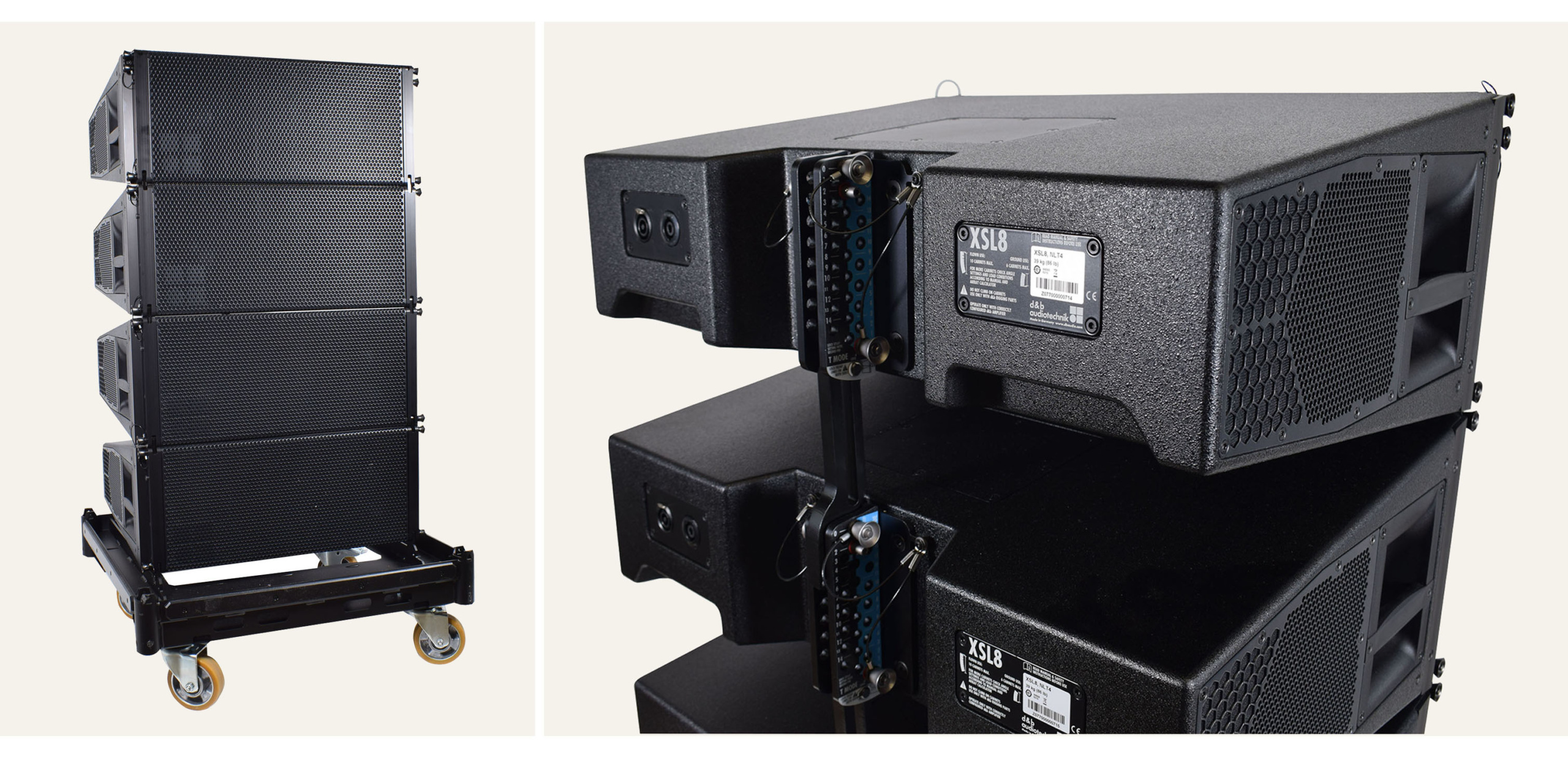 White Production Design hold both the XSL8 and XSL12 in hire stock. These are supplied in the standard d&b touring carts and are available on a rental basis or as part of our larger production solution packages.
The system sits perfectly within our portfolio of d&b Audiotechnik equipment. With over 200 enclosures & 40 amplifiers in stock Whitepd are well placed to service a wide range of rental and production work. Our inventory also includes White d&b boxes ranging from E5 to Yp.
The purchase was facilitated, as always, by the legendary James @ Southby Productions (dot-biz) and included:
– d&b M4 hire
– d&b V Sub hire
– d&b white hire
You can find out more about d&b XSL8 hire here, d&b XSL12 hire here and d&b D40 hire here.