Interspace Industries cueing systems now available for rental at WhitePD.
White Production Design Ltd cater for a large variety of events from fashion shows and award ceremonies to music and/or theatre productions. We also have many clients within the corporate sector who call upon us for both full production duties and dry hire equipment services at live conferences and exhibitions, where a common requirement is an industry standard, reliable cueing system designed specifically for presentations. Interspace industries are a world-renowned cueing system manufacturer, creating devices from timers to traffic light systems, cueing systems to work lights. We stock a full range of Interspace products, ensuring peace of mind for our corporate customers and production managers alike.
When presenting, timing is everything. The Interspace FiliBuster control module facilitates a clear visual display of timings (either as count down or elapsed) that presenters and technicians can rely on. Featuring 4 memory locations and the ability to use a combination of big, standard and mini numeric displays, users can tailor the FiliBuster to their own specifications, silently giving clear prompts to presenters and speakers when to start and when to summarise/end their segment. With readily available 3pin XLR cable connectors, cabling and set up is quick and reliable. The Filibuster also controls the hive range of traffic light products such as the TowerLite and Combilamp which we also hold in rental stock at WhitePD.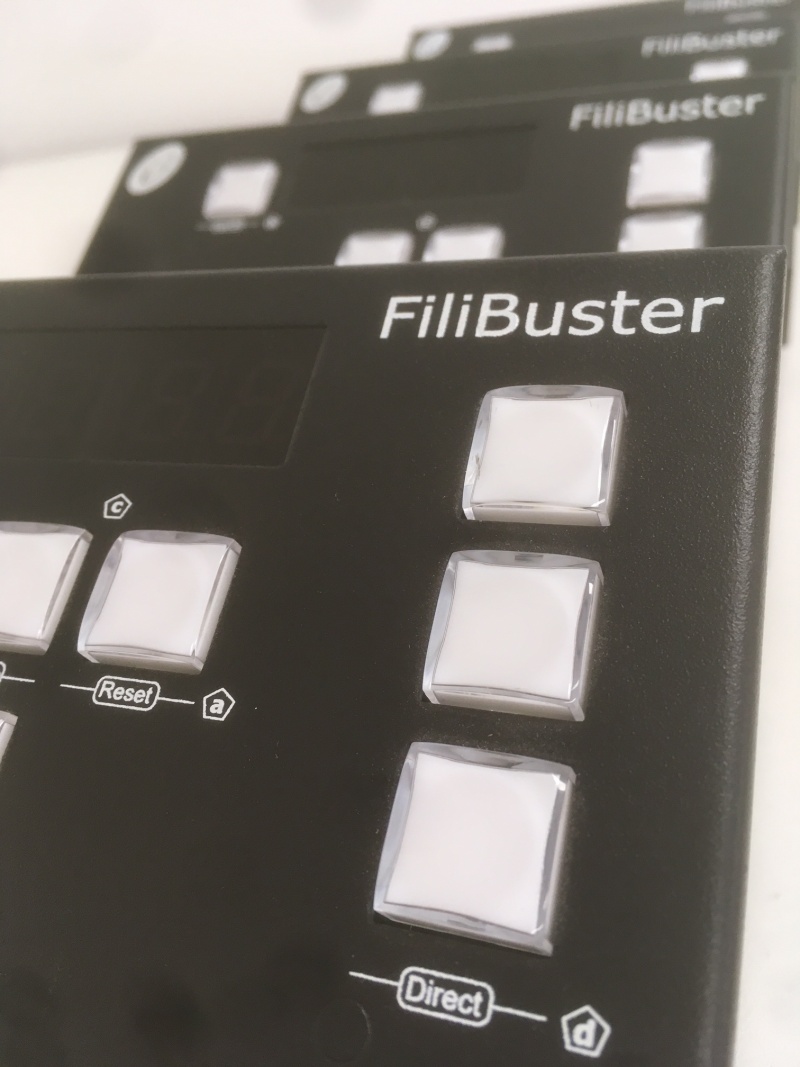 For presenter slide cueing, we keep 3 different systems in stock all of which are usable with the 3 separate cueing handset options that we keep. The MicroCue2 is a compact industry standard presentation cueing system. With the use of USB interfacing and simple connection to computers and laptops, it allows up to 2 PowerPoint or Keynote presentations to be run simultaneously, allowing the user to run a main and back up, ensuring reliability and giving the user the option to view notes whilst presenting. The cueing handsets allow users to go backwards and forwards throughout presentations and with visual and audible cues, they can keep track of which button has been pressed and which cue action is required. The MicroCue3 offers 3 USB connectors and when linking multiple units has a range of up to 1500m. As well as featuring many of the features of the MicroCue2 the MicroCue3 can cater for the most demanding venues, creating a larger web of RF coverage ensuring signal is never lost. Units are cascaded together with straightforward 3pin XLR cables. The MasterCue6 is Interspaces flagship cueing system for professional speakers. Featuring 3 USB ports, intercom loop, visual and audible cue sounds (via an inbuilt speaker or headphone outputs) presenters can rely on the MasterCue6 at all times.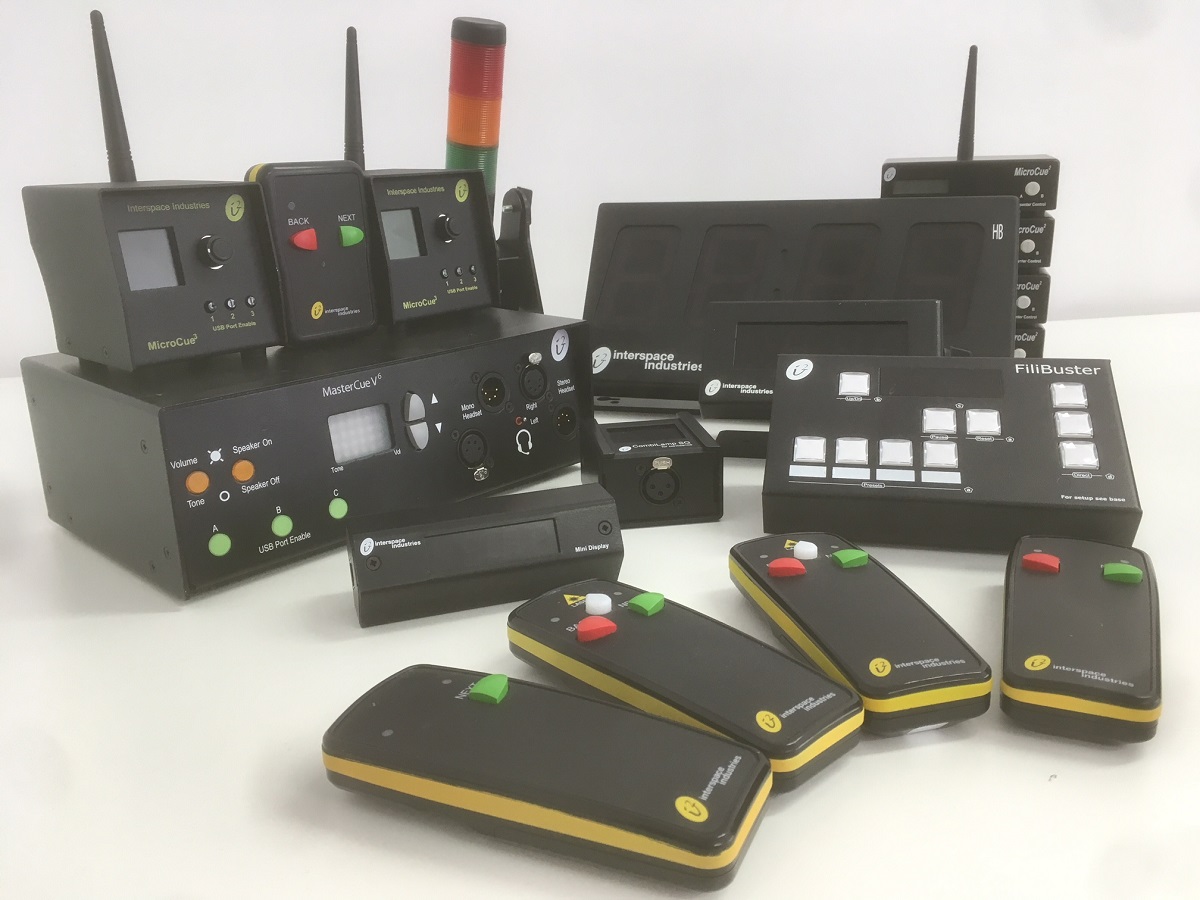 For reliable sound interfacing between playback devices and sound reinforcement systems White Production Design LTD stock a full range of interspace audio devices. Featuring full audio bandwidth of 20Hz to 20kHz, the USB balance box is a self-contained sound card that aids elimination of any unwanted hum when connecting audio from presentations to a computer source. Outputting true audio reproduction in live event situations, and with earth (ground) lift, presenters and technicians are assured the best audio quality is achieved. The PC balance box is the most user-friendly way to interface unbalanced signals from computer to balanced AV systems, featuring total isolation in both directions from inputs and outputs, technicians and presenters will achieve complete hum isolation. The bi-directional characteristics and passive power mode the PC balance box matches line to mic levels and stereo and mono signals with ease. Both balance boxes have a compact footprint to avoid desk clutter and aid manoeuvrability.
Interspace Stock
FiliBuster
MasterCue6
MicroCue2
MicroCue3
PC Balance Box
USB Balance Box
Combilamp SQ
Combitower
RF Dual Button
RF Dual Button + Laser
RF Dual Button Compact
RF Single Button
Wired Dual Button
RF Receiver
Mini Display
Remote Display – CDD1
WorkLite
Suitable Applications
AGMs
Meetings
Award Shows
Conferences
Exhibitions
Debates
Related Products
Macbook Pro 13"
Macbook Pro 15"
Liyama B2480HSB Black
Liyama B2480HSB White
Lenovo T430
Lenovo T460