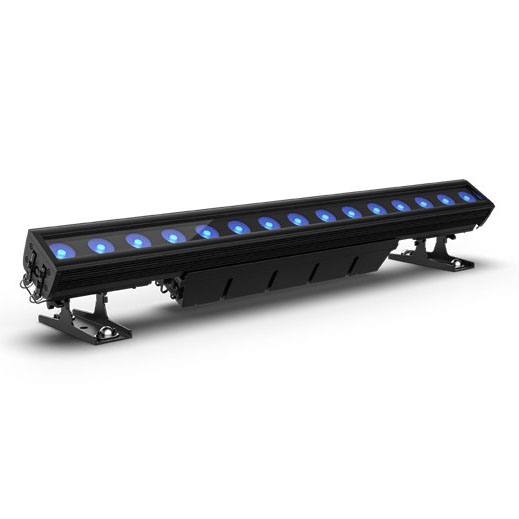 With an IP65 rating, rugged build quality and specially designed truss hanging hardware the COLORado Q15 is weather, rigging and tour ready.
The quad-color RGBW LED batten has 15 individually controllable LEDs that eliminate the appearance of 'skittles' and allow for impressive pixel-mappable looks. It features tremendous output with selectable, smooth dimming curves, convenient colour temperature presets and an extraordinary reach with a native 16° beam angle. An included wall wash filter creates a 16° by 43° beam spread for guaranteed smoothness.
Mount it your way by adjustable trunnions with ¼ turn adaptors for the Omega Bracket, innovative end-cap, or back plate mounting for seamless row alignment, icicles, and floor mounting. The unit also includes a stowable glare shield.
COLORado Q15 at a glance
Quad-Color RGBW LED Batten for touring, rental, and production, indoors or out
All environment operation with IP rated power and DMX connections
Unique end-cap and back plate mounting options
Color temperature presets, from 1800 K to 8000 K
Selectable, smooth dimming curves for programming versatility
Built for touring, live event, television, and theatrical productions
Large, easy to navigate display with password protection
You can see more information on our Chauvet COLORado Q15 product page.