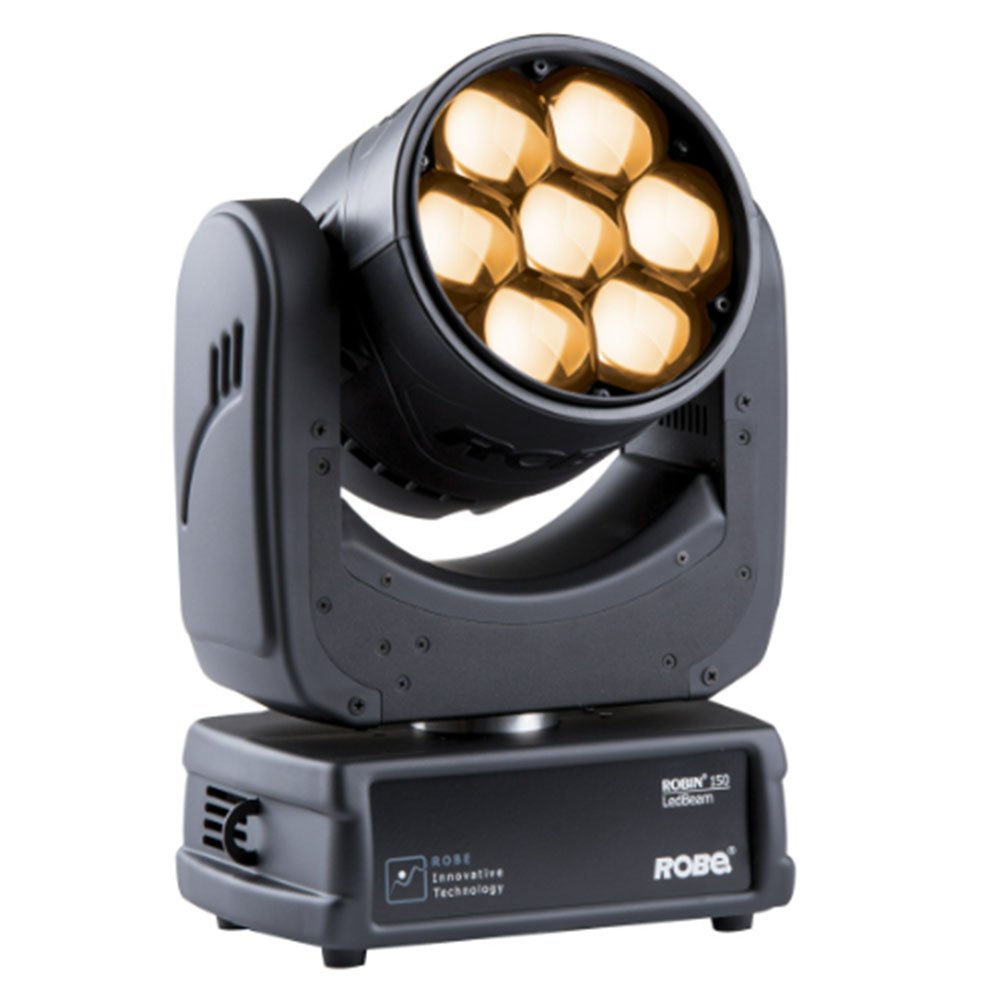 Compact, light, fast and reliable the Robe LEDBeam 150 is the go-to choice for industry professionals.
The spectacular zoom range of 3.8° to 60° uses a custom-designed optical system, now equipped with Robe's innovative lens coating technology which brings bright and clear lenses, no scratches or marks and higher light output.
The LEDBeam 150 features fully controllable speed of the 450 degree pan and 228 degree tilt movement along with 66 preset swatches within the virtual colour wheel. It also has intense strobing capabilities and smooth 18-bit dimming.
The versatility of of the LEDBeam 150 means it can work with any size of lighting rig, making it suitable for events ranging from conferences to music festival stages.
Robe LEDBeam 150 at a glance
Ultra compact & very rapid
Motorized zoom with very wide range
Colour mixing mode RGBW or CMY Virtual Colour Wheel: with 66 preset swatches
Tungsten lamp effect at whites: 2,700K and 3,200K (red shift and thermal delay)
Our LEDBeam 150s are packaged for hire in touring flightcases of 2, 6 or 10 units. You can see more information on our Robe LEDBeam 150 product page.