Yamaha have been creating sound systems for a long time, and their experience shows – offering pure natural sound with rock-solid reliability in a state-of-the-art operating environment. It's what makes Yamaha the number one choice for broadcast studios, recording studios and sound engineers around the world.
So we're pleased to announce increased stock of our Yamaha QL5, QL1 and TF1 mixing boxes for hire, as well as our Yamaha RiO 3224-D and RiO 1608-D remote stageboxes.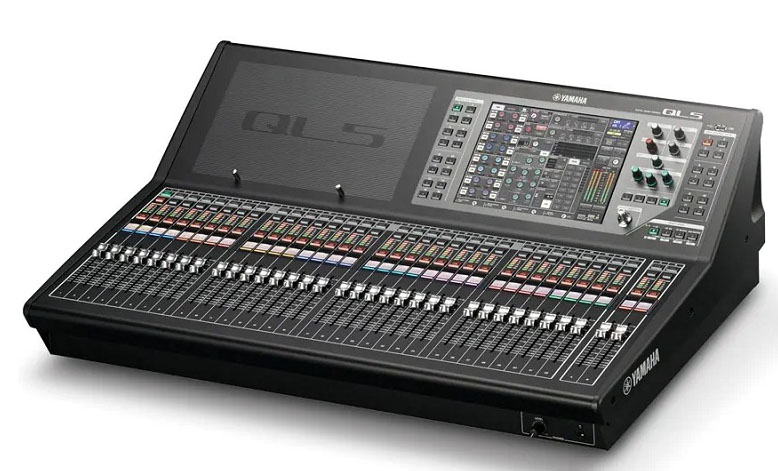 The Yamaha QL5 digital mixing desk is an exceptionally versatile console in a compact footprint. Equally at home in the corporate or entertainment setting the QL5 features a large range of premium outboard effects and plug-ins in addition to the excellent Dan Dugan automix plug in.
Audio engineers are reliant on an initial natural, uncoloured sound in order create the perfect mix, and owing to the QL5's market leading components and circuitry, this is easily achievable. For ease of access, the QL5 can be remote controlled via tablet or computer using the well honed suite of apps from Yamaha.
Equipped with Dante audio networking the QL5 can easily be integrated with a variety of Yamaha RIO stage boxes, Shure ULX-D radiomics and the D&B DS10 audio network bridge. Our Yamaha QL5 digital mixing desks are supplied for hire in a touring flightcase with a wireless access point, UPS, iPad and more.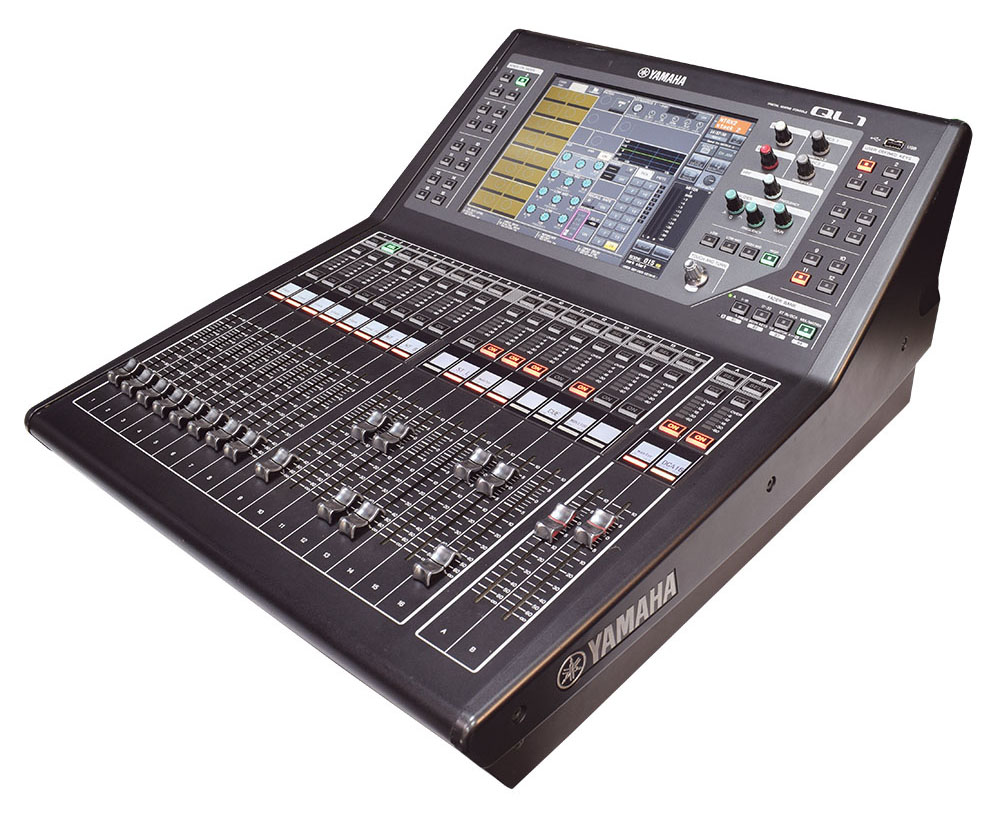 The Yamaha QL1 digital mixing desk has a very compact footprint despite its impressive range of features and processing power. Featuring versatile dynamics on every channel and the renowned Dan Dugan automix plug in, the QL1 is the ideal solution for many events within a corporate or entertainment setting.
The QL1 features a large touch-screen display, 16 onboard mic inputs and 8 omni outputs. It provides a total of 40 mix channels plus the internal FX returns. It has the same feature bank, operating system and natural sound as the acclaimed CL series.
Our Yamaha QL1's are supplied for hire with an Apple iPad and Draytek WAP as standard to allow engineers to make use of the superb Stagemix App. This, coupled with the console's versatility and Dante capabilities make it a great solution for events such as Awards shows and conferences.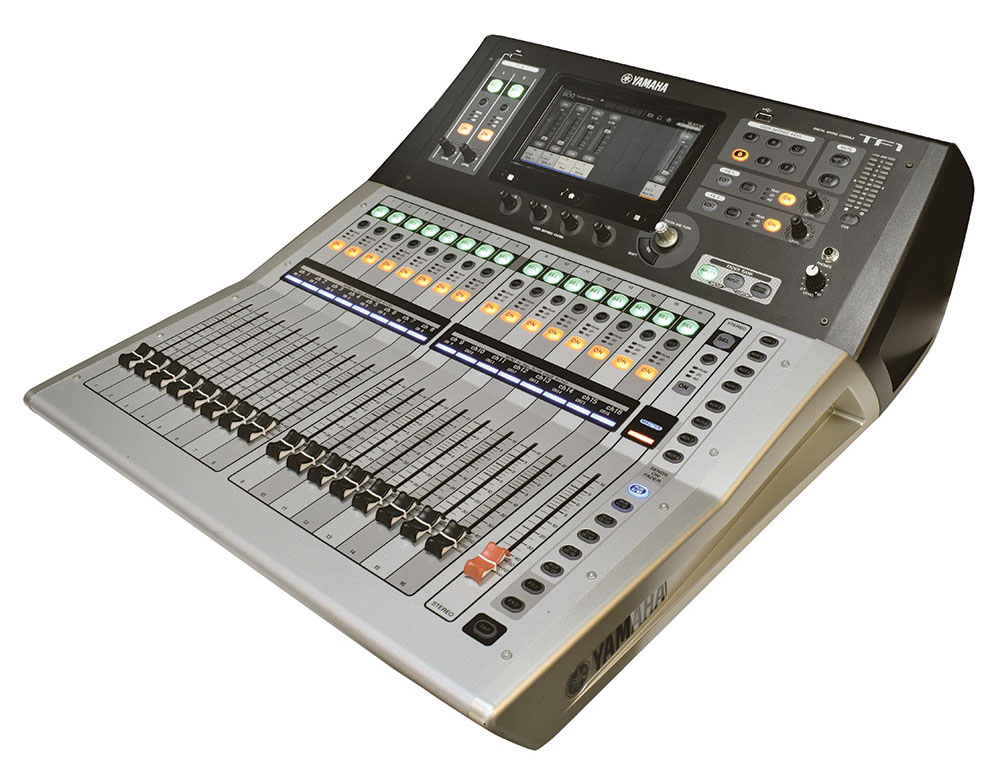 With its comprehensive preset library and offline control and edit options, the Yamaha TF1 is a great, budget friendly solution for any event within the corporate and entertainment industries.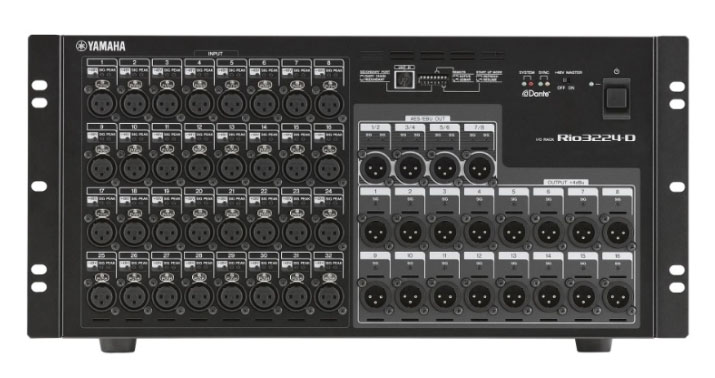 The Yamaha Rio3224-D is a 5U remote stagebox boasting 32 inputs, 16 analog and 8 digital outputs. It has a dynamic range of 108dB and a sampling frequency rate of 44.1kHz.
The Rio3224-D is a versatile piece of kit that has proven rock solid reliability. While it's most at home within a Yamaha digital set up – such as with a QL1, they can be used with any Dante equipped mixing systems.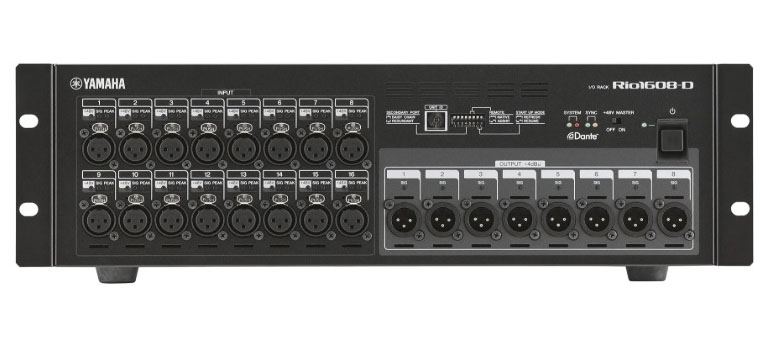 The Yamaha Rio1608-D is a 3U remote stagebox featuring 16 inputs and 8 outputs. It has a dynamic range of 108dB and a sampling frquency rate of 44.1kHz.
The Rio1608-D offers flexibility and versatility, with the ability to work with any Dante equipped items, such as the QL range mixing desks, and our full range of Shure Axient Digital and the D&B DS10 audio network bridge.
Our Yamaha products are part of our fully stocked Audio Control Equipment range, which features mixers, stageboxes, DJ players, pre-amps and more for hire – you can see our full range here.