Chroma Q Color Force 2 Range Arrives at White PD
White Production Design Ltd are pleased to now offer the Chroma Q Color Force II fixtures in hire and rental stock, following the purchase of 100ft (in 1' and 6' variants) of the multi award-winning battens. Offering smooth, even coverage through asymmetrical beam distribution and a very high CRI of 92, the Color Force II have been very well received by both our production and rental clients alike.

The Color Force II produces an extremely clean beam of light, avoiding colour-mixing shadows, and with four powerful homogenised RGBA cells per foot/305mm, these fixtures provide outstanding professional quality shades and pastels. The elegant pure whites and deep saturates are capable of effortlessly washing full height sets, making them a perfect solution for a wide range of production situations such as flood and wall washing where a powerful throw is required. The tremendous output of the fixtures never fails to take new users and clients by surprise.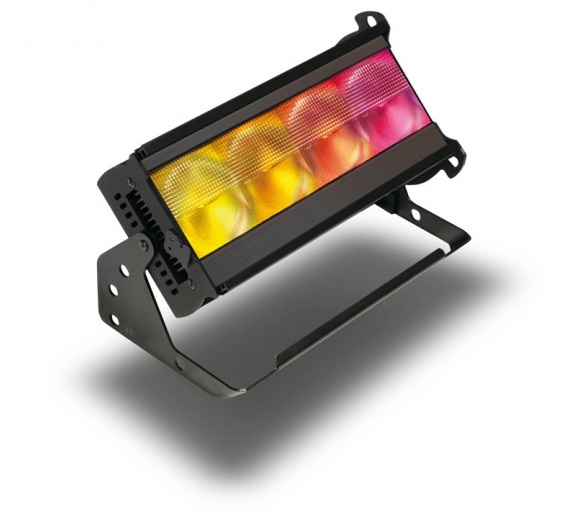 Their theatrical grade dimming (on a par with tungsten source) provides a smooth curve, and due to innovation in LED production methods these particular fixtures can now produce at least 50% more output than their predecessors. Each fixture is colour matched during production, allowing the user to group them side by side and rely on their ability to output the same consistent colour from unit to unit.
These excellent, versatile battens have become a regular choice for our hire clients at events such as theatre productions, The Wellchild Awards, The Magnetic Spotlight Conference and the MODA 2019 catwalk fashion show.
Color Force II 12 1' Spec
Net Dimensions: 335mm x 190mm x 218mm
Net Weight: 5kg
Power Consumption: 133W
LED Engines: 4
LED Type: RGBA
Hot Lumen Output: 3,600
Beam Angle: 22° (approx.)
CRI: 92
Color Force II 72 6' Spec
Net Dimensions: 1,759mm x 165mm x 191mm
Net Weight: 24kg
Power Consumption: 800W
LED Engines: 24
LED Type: RGBA
Hot Lumen Output: 18,600
Beam Angle: 22° (approx.)
CRI: 92
WhitePD Linear Fixtures Range
Chroma Q Color Force 2 – 72
Chroma Q Color Force 2 – 12
Chauvet COLORdash Batten Quad 6
Chauvet STRIKE Sabre
Chauvet COLORado Batten Q15 (coming soon)
Robe Tetra 2 (coming soon)